July 2018 I bought from Southern California this Ford F-150 ROUSH 500RC pick up. Car is yearmodel 2007. Price was very low and now I understand why seller want to sell car out ASAP. There was coming very strong bad noise from engine. We found problem. Flexplate was broken. I know that seller was try to find problem because she told me that "they have just done full tranny maintenance". They were try to find problem and changed new converter..... but good for me that they sold car good price and now I have registered and instpection has done here in Finland. New flexplate changed and car works good, exelent.
Roush F-150 2007; 450hp/700N torque with that Stage III set. Lowered springs, bigger swaybars fr and rr. Bilstein adjustable shocks all corner, Roush 20" pimp wheels with 275/55-20 Michelin tires, Roursh billet grill, Roush 2colour all leather interior, Roush screw supercharger, Roush twin exhaust set, top DVD...... 6,8sec 0-60mph, 14,7sec 1/4mile. Enough for me.
I was bought this HAULIN 24' (2008) US made closed trailer from Pärnu (southern Estonia) weeks before bought F-150 pick up. Trailer has been 9years in Estonia. No, registered, no any use. I have talked many times about trailer and try to get good deal with seller , who is man I know very well. Finally begining of July 2018 Esko send me email, "now I sell You that trailer, but You need to buy one 1984 SL Mercedes Benz in same deal". I answered OK and now I have mercedes and trailer here. Somebody was bought this trailer from Indiana USA 2008 when trailer was only few months old. He shipped his brand new dodge viper to Estonia. Viper was loaded inside of trailer.
Trailer is painted today 28.10.2018. White, same colour than Roush pick up. I polish all aluminum corners, fenders.... Polishing job I do after winter is gone.

Good shoptruck and trailer. Next summer I can go longer trips with my hot rods. I can take Oskar son with me, we can sleep in trailer, we can take bicycles with us, I can install there inside of trailer propaine freezer, coffee cooker,... and of course I want to race some day. I have been without racecar 10years. Now very interested real street race car (street race 1/4 mile), but Hot Rods is still nr 1.
Aulis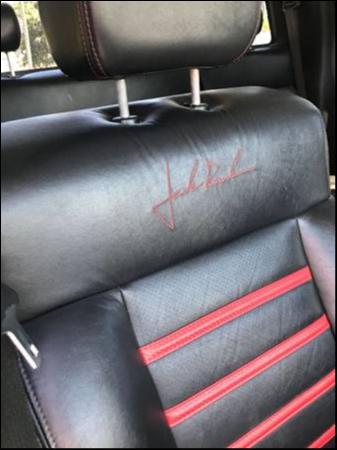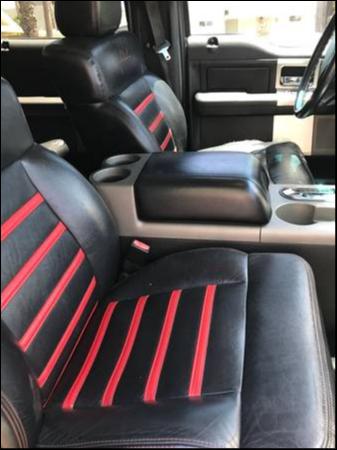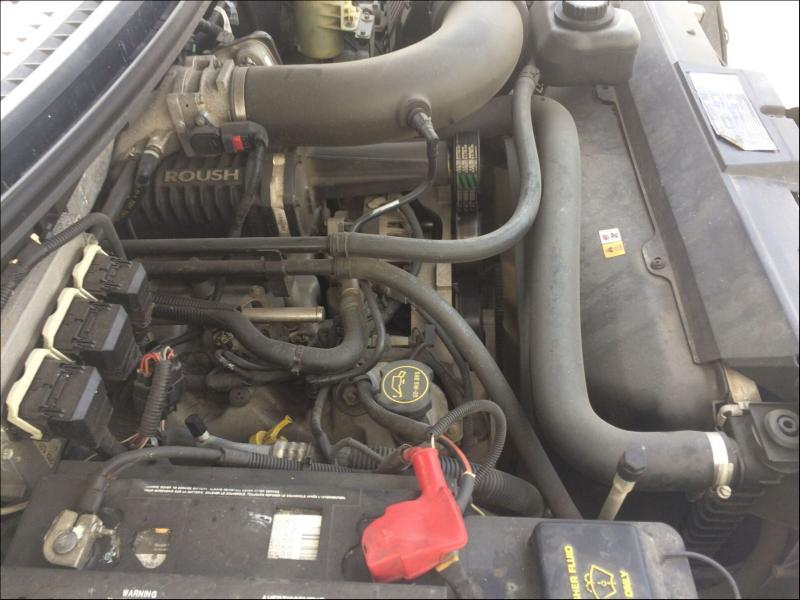 I washed old paint off. Kräzzle hotwater washer was good help. Maybe they have done mistake in Haulin trailer company, when they have painted trailer 2008. There was no any epoxy primer between Aluminum and acryl black. Door was good painted. I sanded trailer over and new 3M glue to the corners.... 3liter epoxy primer and 3 litre Acryl has been bought.
I ordered new Top went domes from USA and new LED lights from China. Many companies in USA has those Led taillights, but no-one of them want to ship to Finland ! Very strange. They told me, its too expensive to ship Finland. I told them, I pay shipping, not You and if You think that 50-60usd is very much, that is Your opinion. My opinion is that its not expensive. Good that in China they still want to make money.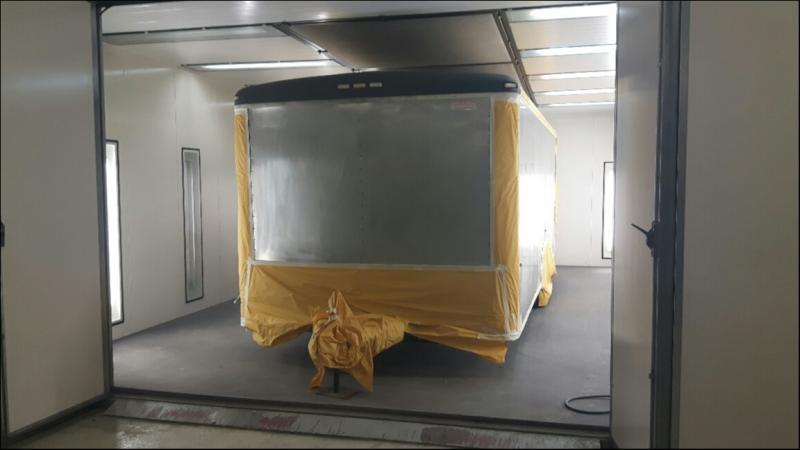 Trailer is ready in my friends painting compnays paintingroom.
Painted over 28th of Oct 2018, today.
Tomorrow, Monday, I pick up trailer home. Later this week Ahaa-marketing company boys are install stickers both sides + rear.
AULIS