1936 pick up
Project has been pieced +1year ago. all steel parts are all over sandblasted. 10/2021 I started to weld this car. First 50-60pics are increased 13.11 - 14.11.2021
First we pieced car, Leo sandblasted bodyparts. All parts has been waiting for one year this autumn when I started to weld car.
September-October i was worked with my Nova (ready for street and race) and built two flathead engine. One for sale and one big bore&long stroke engine for my own use.

This project I started end of October 2021.
aulis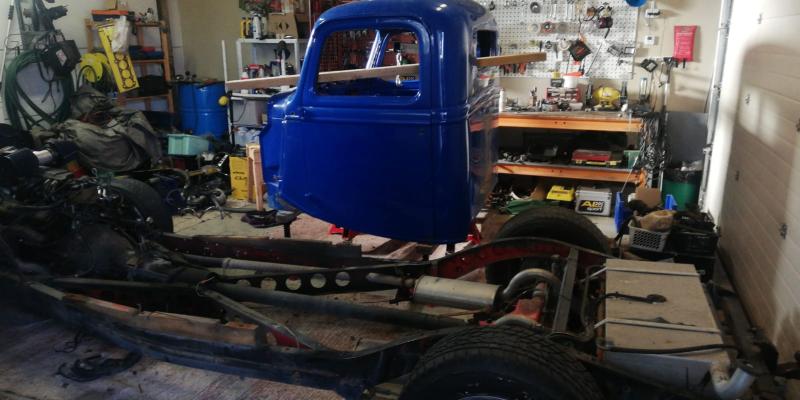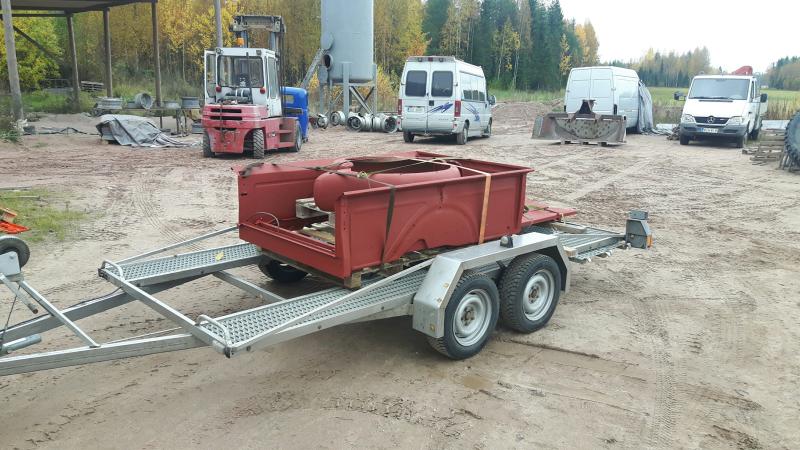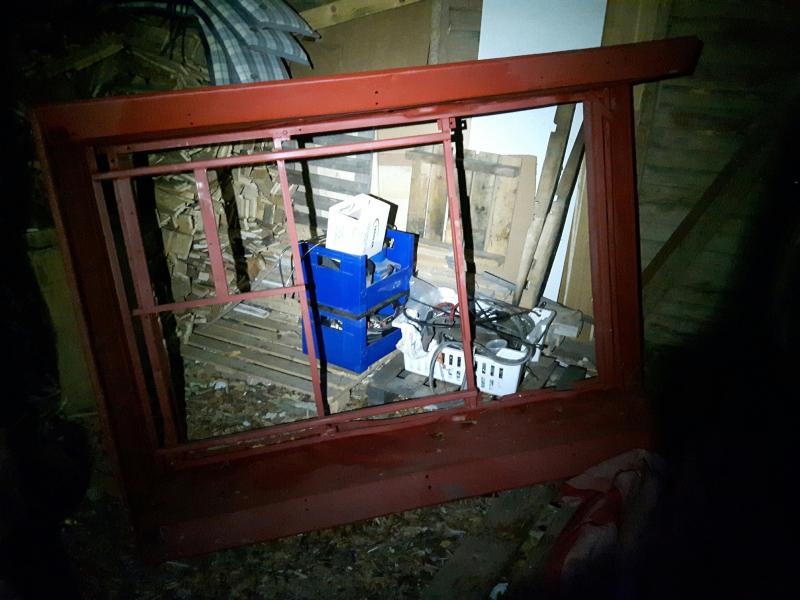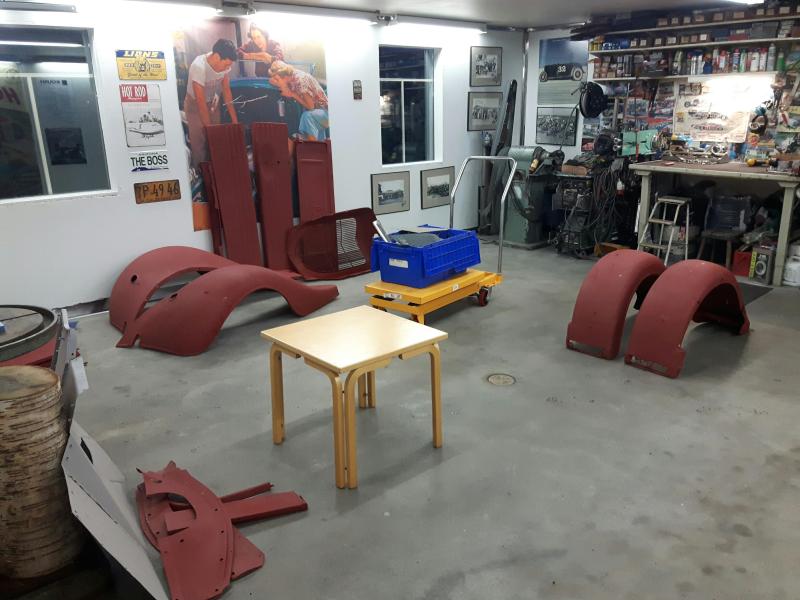 1st part rebuilding. Car has been built +20y ago. It has been very hard use; marketin and team car.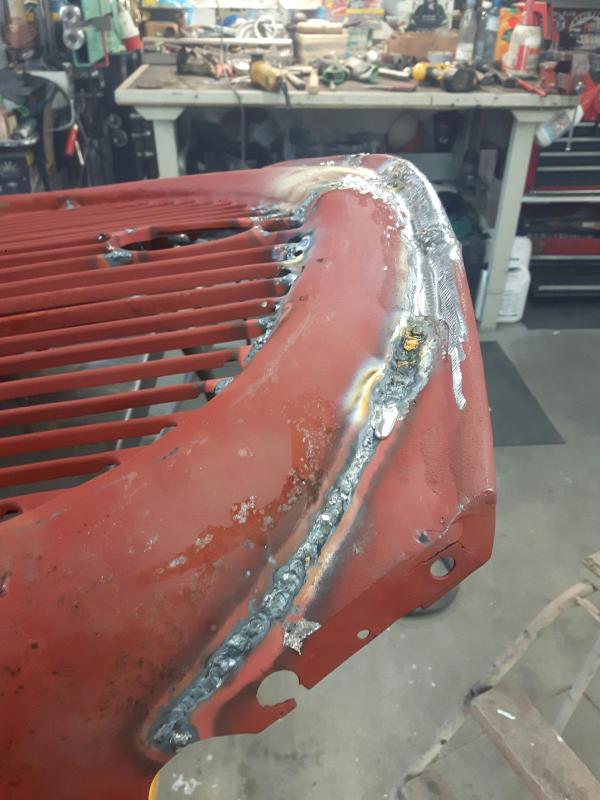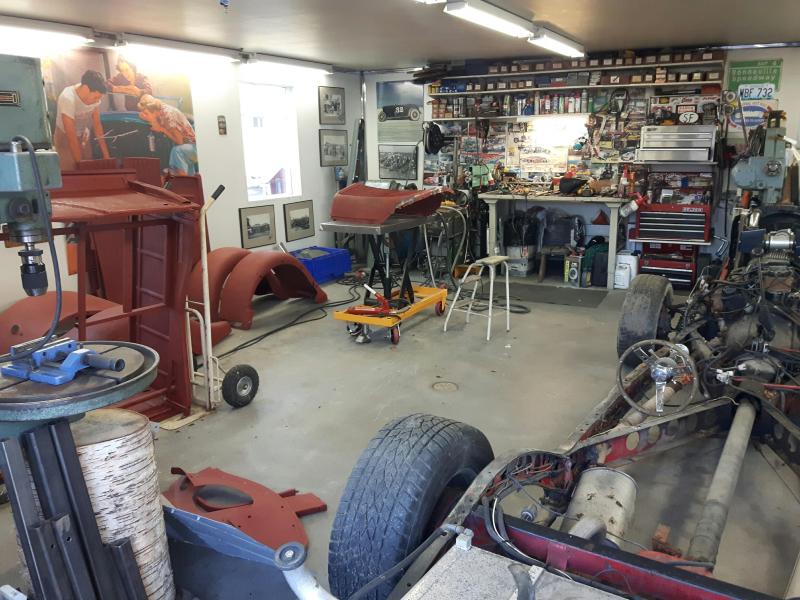 All welding made by TIG. All grill pins rewelded from inside. I hate those MIG weldings. Those are not flexible, broken very easily anytime.
After welding and grinding weldings need to straight all pins and hammer all weldings.
This part is now ready for Tikkurila GPL-S Epoxy primer. I use that dyed (black) epoxy primer this project approx. 10-12kg (+harder+solvent).
RH Rear Fender rebuilding.
I remove all +20y old mig weldings. Mostly not good welded. Leadjobs are OK.
Englishwheel before bending
I use only 1.00mm steel. Some says "its better to use 1.25mm steel when working with english wheel". That talk is bullshit. All depence how much You use pressure when rolling with english wheel. OK. 1.25mm steel is shrink so much when welding, but anyway 1.00 steel is easier stretch after welding, easier to make bendings..... 1.00mm is enough and today steel quality is so much better than those old shit.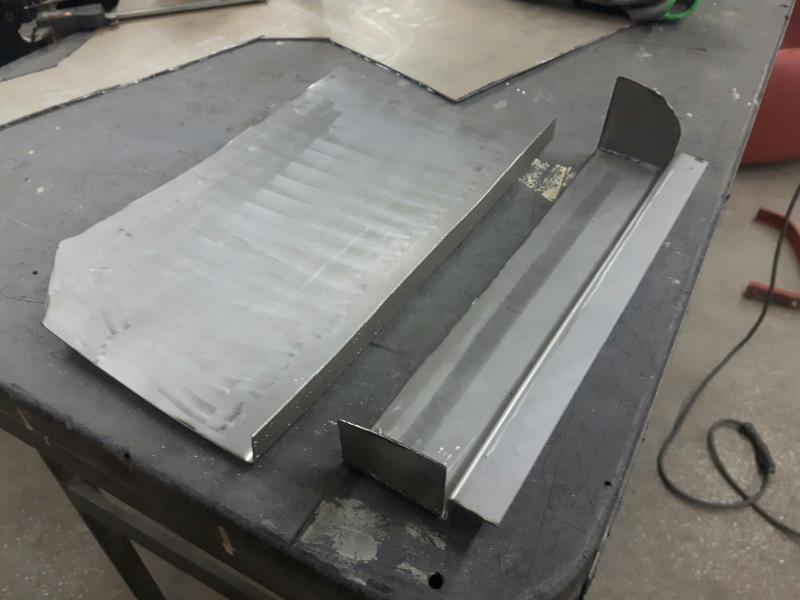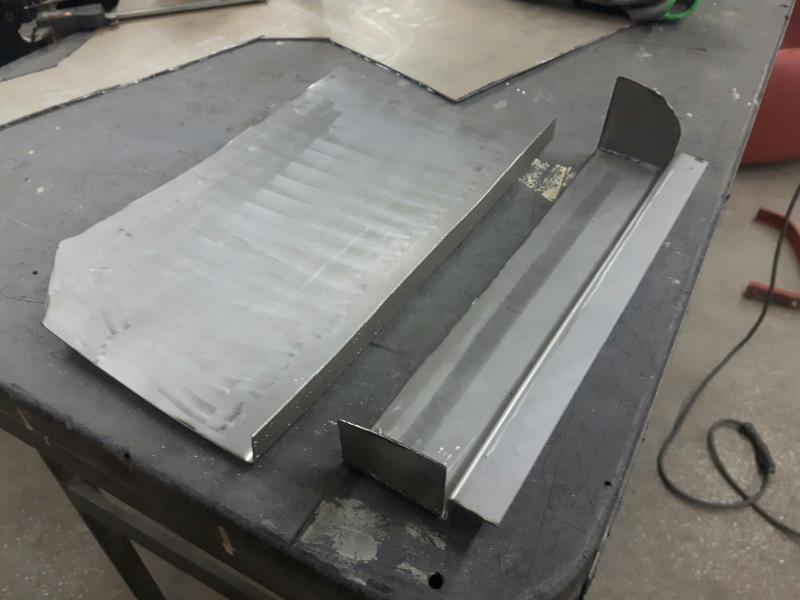 20y shit stack on frame.
4hours washing. Frame looks 100% better. Next with frame: washing by hand with "grease" -Cleaner, sand frame, rearaxle,... and repaint those using Tikkurila GPL-S epoxy primer (semiblack).
DRW side Rear fender. Looks bad. Potatosack, rost, cracked.... mostly lead is keeps it together...
Nice weldings
finnish quality job.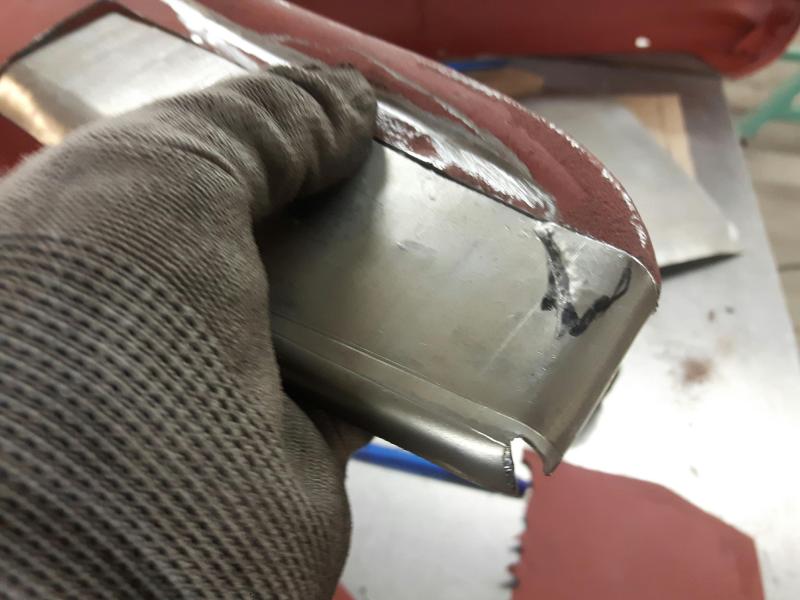 Ou shit, it fits and still in dimensions.
TIG weldings are not crack like mig. Of course You knew that.
Support steel inside.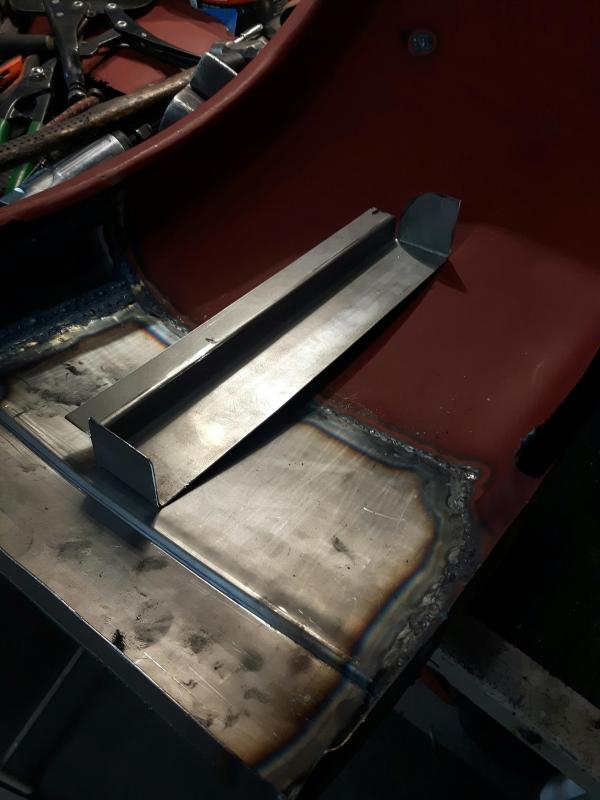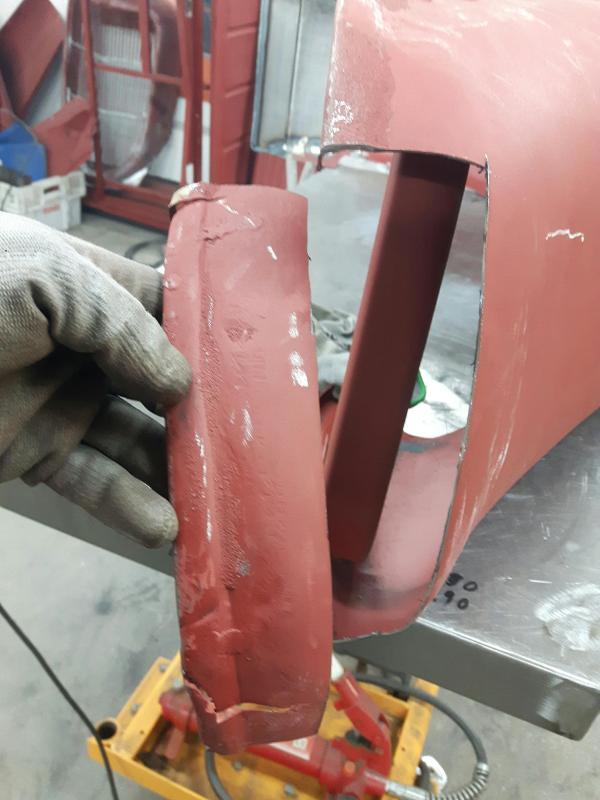 Jam jam.
Here is the order when shape this kind of "all the way round part with bead and bottom turn.
Cut enoght long and wide piece of steel. round it little with english wheel (not over edges), roll that bead what You have choose using beadroller machine and differend rolls (mixing). now can use more english wheel bottom side of bead before use pullmax shink dies. smooth while with english wheel, shrink, smooth, test,... Turn bottom edge 90dec and shrink that as much as needed.
Here start to turn bottom edge
Turned bottom, shrinked bottom and top.
Fit and continue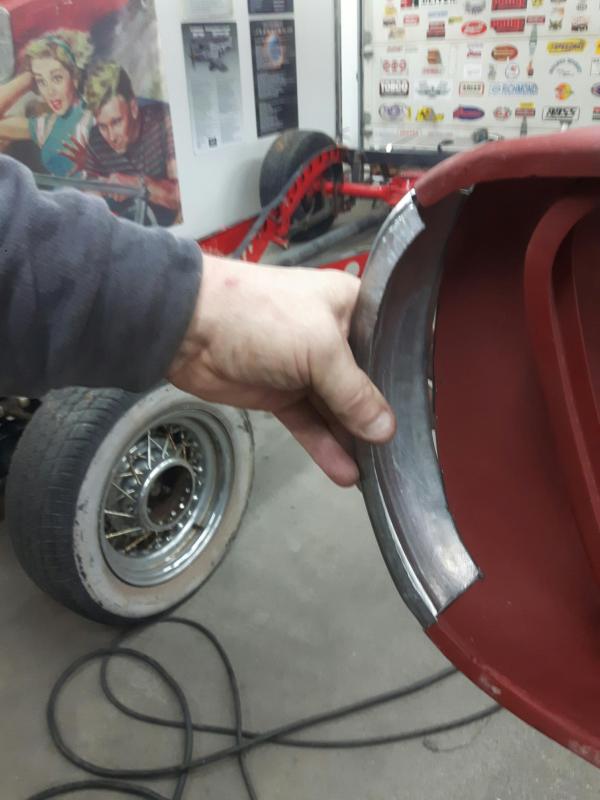 Not so good original, so need to improvise...
Too much "R". Little backwards.
nearly ready welded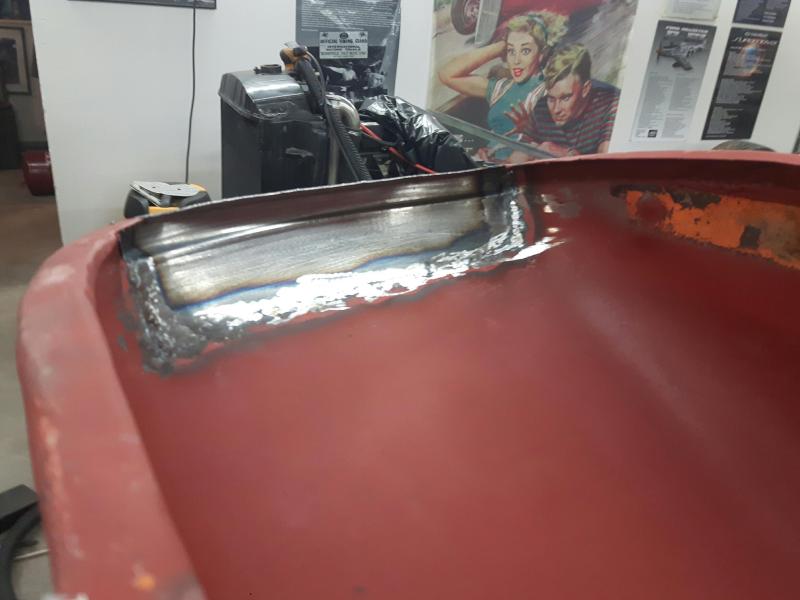 75% ready.
I leave some old weldings like You can note near hammers.
big + 4" size "post stamps". Yes it shrink heavily when weld at one time, but as I told earlier "tig welding gives more posibilities to shape steel after welding". When grinded, can strech, hammer slowly over "stamp"....
welded, grinded, sanded and fixed with english wheel.
15.11.2021 Monday - 18.11.2021
frame painted. 2litre Tikkurila GPL-S Epoxy.
Tailgate ready. cracks welded, shrinked by hammer, file and heat.
all old weldings are rewelded
Pullmax is best shrinking machine.
mig weldings are shit.
fixed beads by beadroller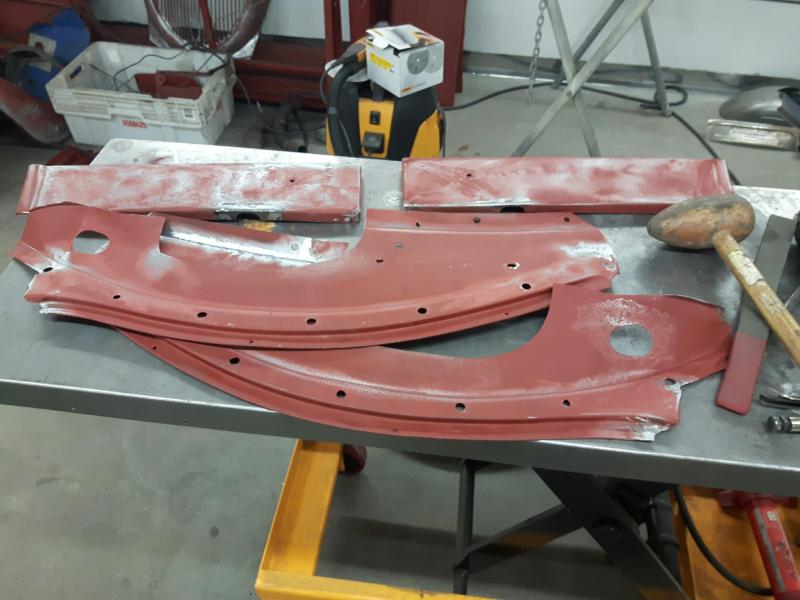 aulis