Winter 2007-2008:
I piece car and make some changes frame and body:
- Quick change rear axle with ford 9" axles
- Changed front brakes to Late 30s Lincoln
- I weld some fittings to the frame
- Make rebuilding to Muncie 20 tranny. Now a days I have changed it to Muncie 21.
- Changed intake and carbs, new driveshaft.
- Body fixed and painted same colour, but now shiny .
- Changed headlights to 904-A and taillights KD 40´s "frog eye" lights.
- New fourty wheels and bias ply firestone tires
- New Walker Radiator.
Another winter was easy and only 600-700hours working with Deuce.
After summer 2008 I changed engine to matching numbers ´64 409cid (425hp) (ripped valvecovers and cleaner).
I have made some small modifications during years, but nothing radical. Twice I have changed all tires, now a days front tires are higher. 2015 I changed Chevy BB/SB Vertex magneto to fit 409cid.
Aulis
Oskar 2013. Note welding hat (using under welding mask), which is little too big.... or man is too little....
Oskar few years later 5y old.
On the way to Finnish Hot Rod Association American Car show, Helsinki. Its wery early spring time, Eastern.
I drove roadster and my friend drove coupe. it was only 5-8dec Celcius outside! I had snowmobile clothes on.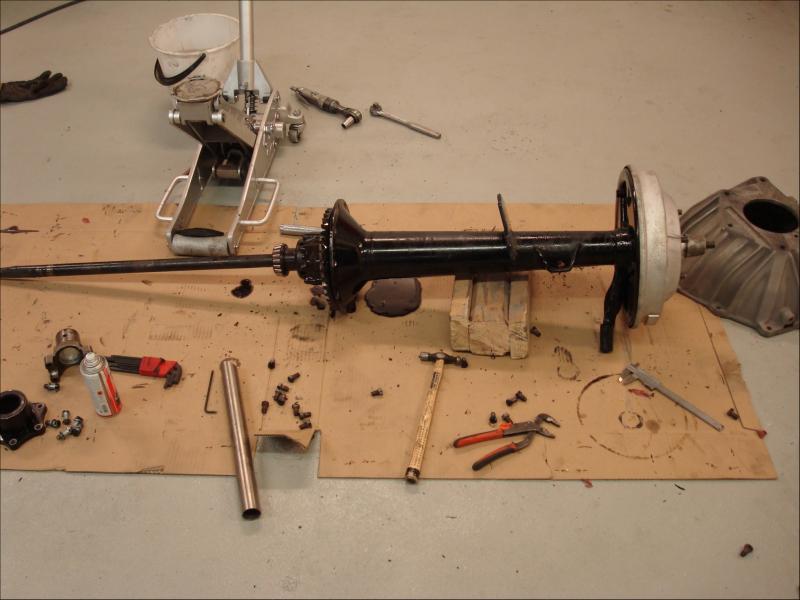 New quickchange after 40hours polishing. I used same old 1939 3.78:1 ring and pinion, tubes and brakes.
Same time I made another quick change and sold it to Sweden.
Rebuild M-20
Twins
Sorry, I put here some house pics too. I think Hot Rodding is more than cars. Its way of living, house, garage, meetings,
Building cars, decorating, old stuff, furnitures,.....
My friend Peter built this 1934 Ford 25-30years ago. Very much home made parts. Body he bought middle of 80s from
Seinäjoki city (where I live now). 100mk + bottle of vodka. Body was 4door 1934 ford and it was bad condition.
Kids were use it like playhouse.
I visit 2007 autumn in CA and bought two dodge ram + stuff from swapmeets.
I still have this Emal signpost from 20´s. Arrow hwy is located in Pomona Upland area. Pomona drag strip/swap meet area is near.
Aircraft stuff from CA.
Duncans are cool. THere You can see text "police will not turn handle".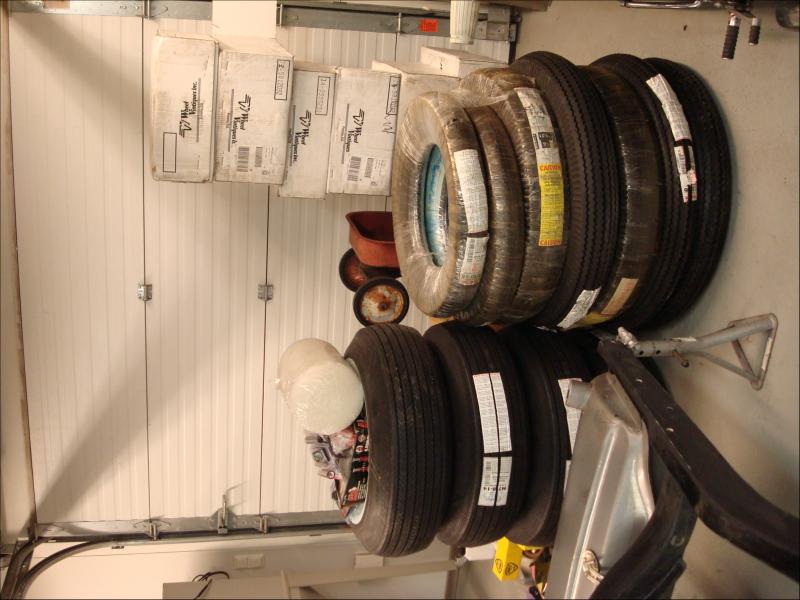 My working room. Note my first shoes from year 1966.
Living room
Kitchen. I made brass dome over cooking area.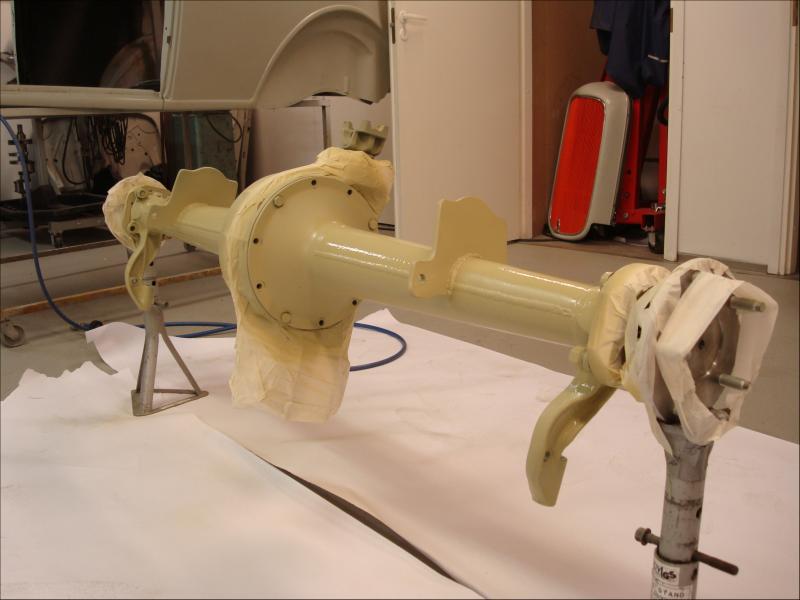 Ford 9" axles installed.
weekshipment arrived in.
New clutch and energy suspension engine mounting pads.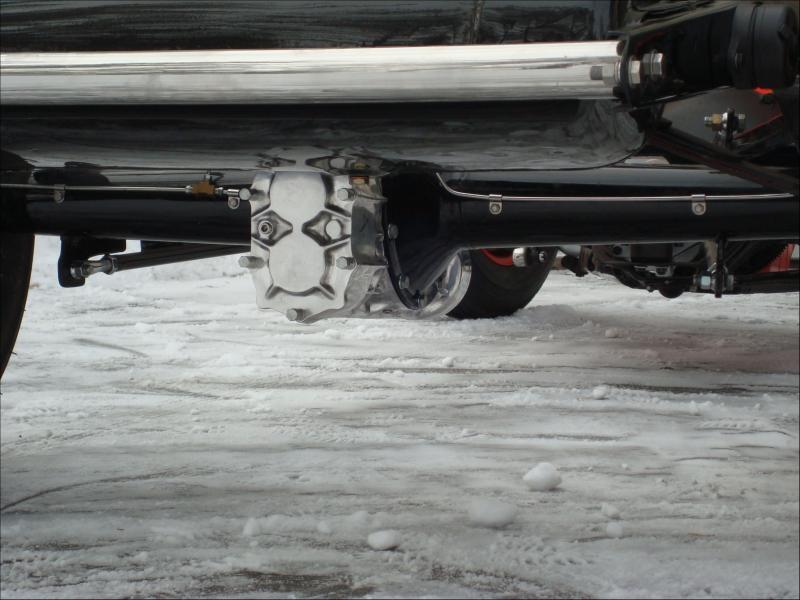 Trunk lid was not right R, so I warm inner panel rather much and after that need to sand it over before new epox primer and final paintjob.
sanded. ready for paintjob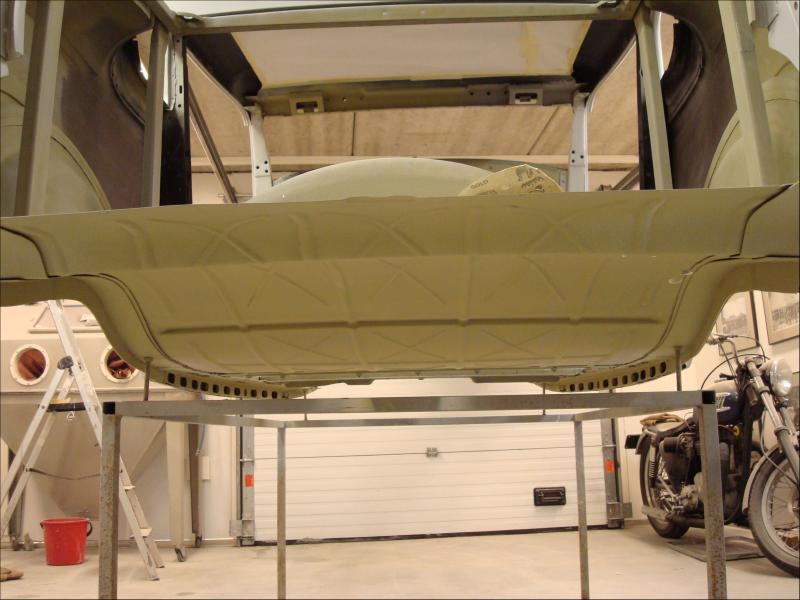 coming back home from painting company, where i spray body.
Eero Karttunen help me with electrics. We changed new "china made" turnsignal switch to old original Dietz switch.
We made all electrics new. Cloth covered wires and cloth looms. You can see four looms coming out from firewall.
One is going rear, one front, two middle are include engine wirings.
Centerfuse panel.
Plywood wall between trunk and cabin. I installed same time behind seat big wooden box where I have 4 x 600w Amplifier,
17" subwoofer, middle sound loudspeakers and deskants.
Original 100y old Shell gas station in Kokkola city.
On the way to Sweden.
We are sell stuff in Power big meet. This pic took day before Power Big Meet is open. BBQ time.
1964 409cid 425hp engine bought from Sweden. Expensive, but now a days those are 40% more expensive.....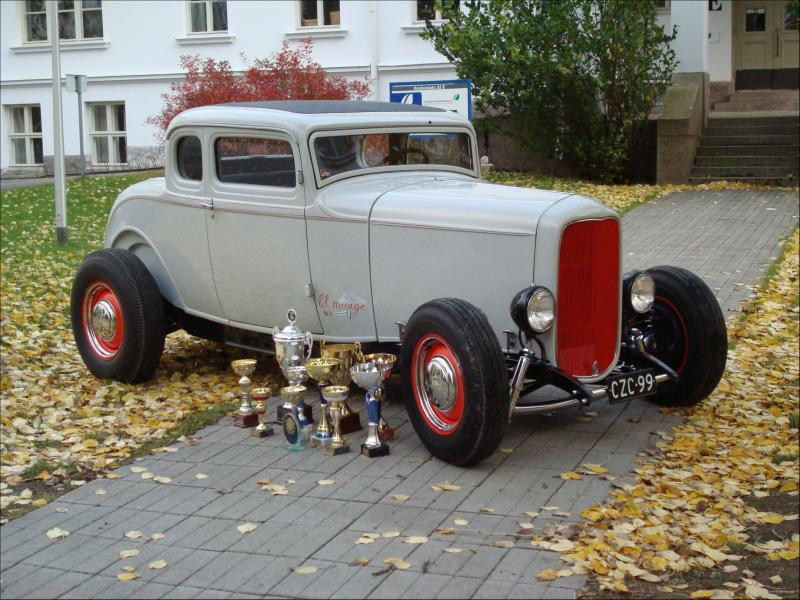 I sold my house in Kalajoki beach 9/2008 and moved back to Seinäjoki. I lived one year small apartment (rent) and had old garage where I had car and hot rod parts.
Old Hi-Boy oil pump from 30´s.
More duncan´s. Its not free to park in our field. Double payment Relatives!
Oskar is fix his original Ferrari pedal car from 50´s. Note !!! he is use same time hammer and caliber!
Vertex is installed after latheworks.
ACC Oulu Show 2017
7.10.2019
30.10.2019
Gleaning garage after fire. Rods were parked outside all day long. Minus decrees (Celcius) outside, but I keep engines warm all day and finally late evening drive in.
5w Coupe sold to good home Sweden (of course)
13th (Friday) of December 2019.
three last pics of my coupe. +120 000km, 13years...... New owner from Middle of Sweden can enjoy this classic rod in the future.
"She´s real fine, my fourounine".... (Beach Boys ´65).
I tow coupe to Turku and here new owner is drive car to ferry "line up". Dirty weather all the way from Seinajoki to Turku (330km).
AULIS