Green = 1st summer
1967 Nova 2D STW (Originally all stw novas made 4d). Chevy 350Cid 714hp. 14:1 JE pistons, Total seal, RHS 292 ported heads, Titanium valves, 250-280lbs pro stock springs, Crane rollers+lifters, Crane special made roller cam (.750"....) Victor Jr + 1050 dominator with extra air jets, Stinger + 7AL ingition, Fenderwell headers by hookers 1 5/8", Jesel early timing set (20mm), Steel crank, BRC alum. rods.... Best ET 10.50 +220km/h. Tranny 1st season TH 400
Red= 2nd year.
Same engine, tranny Powerglide. No money, tranny not worked. Powermatic Oy (Helsinki) made 5000MK (finnish mark) rebuilding, rope my money and tranny still not worked. Best ET with powerglide 11,99sek 1/4mile with 1st gear !!!!!!!! Never run 2nd gear, and not money to buy new tranny, never got money back from Powermatic Oy....
Very light weight car. Pro Form (Mats Andebrand , Sweden) made very very light weight and good quality fiberglass parts (hood, fenders, doors, front bumper). total weight with driver 1250kg, registered on street (not easy that time in Finland).
I was one of those who were use V8-Drag team sticker. Our biggest American Car magazine choose 2 street car, 1 pro stock, 1 stocker, 1 comp.eliminator and one methanol dragster to their V8-Drag Team. Thanks Kimi, Fiskis and Riitta!
Pictures increased 22.1.2019
This picture from Ylivieska American Car Show 1st of May 1990
Foto: Mika Valle
Engine mounting brackets were missing. I found Driverside new and made pass.side. Need to remember that in 80´s it was not so easy to get new stuff here in middle of nowhere.
Mopar 8 3/4 -489 case. I welded extra steel rear side of tubes. Axles were cut and made new splines in Oulu city.
Rear inner fenders welded and rear frame turned little in. Originally car was 4d model like all STW novas. This car were start to change for 2d.
I made it ready.
ProForm - Mats Andebrand fiberglass parts. Front fenders 2kg each. Doors 4kg each... He was made very good quality and light weight stuff.
Light blue celcoat... Pro scoop is from my ex 1955 chevy.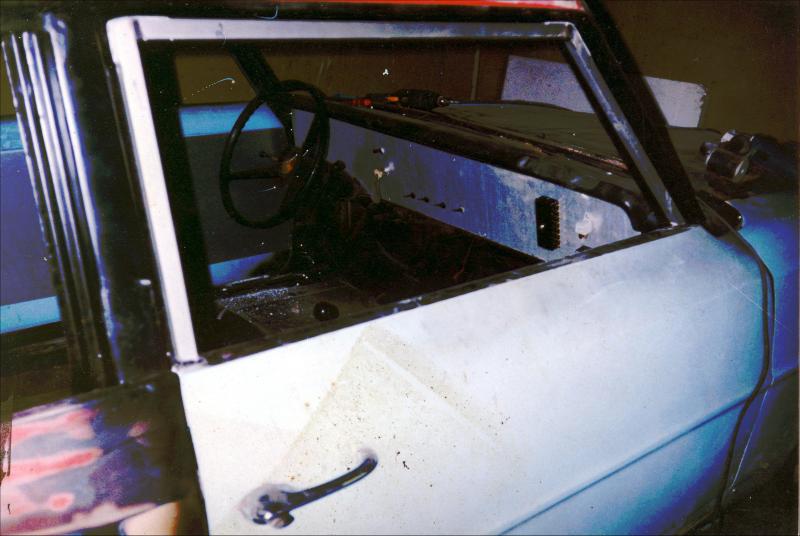 Alum. door garnish.
Alum. interior, very simple. I were welded front and rear frames together. You can see that 2" x 3" steel going thru floor from front to rear.
Engine 1st time in engine room.
Engine I bought from Timo Lehtimäki. He were just bought Competition D/D dragster from California and he sold me nr 1 engine and another engine for spare parts.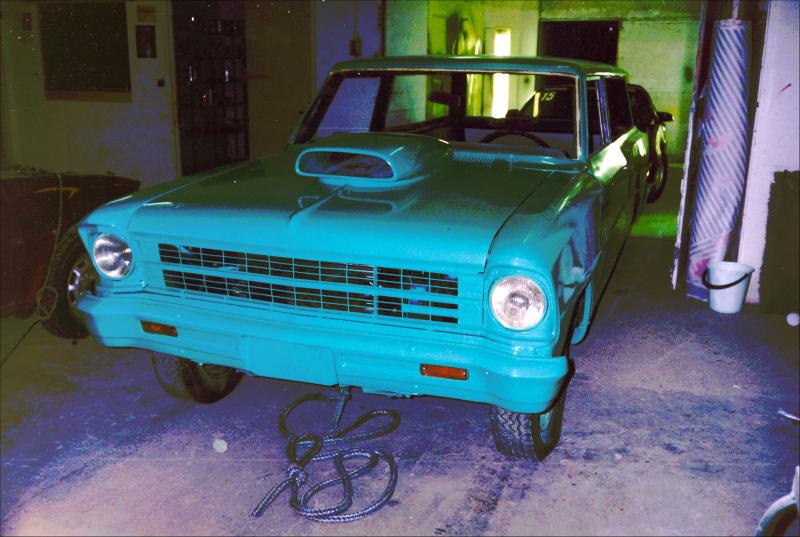 These two pics took in Ylivieska. Test and tuneday on May. Pics: Mika Valle.
Thanks!
2nd winter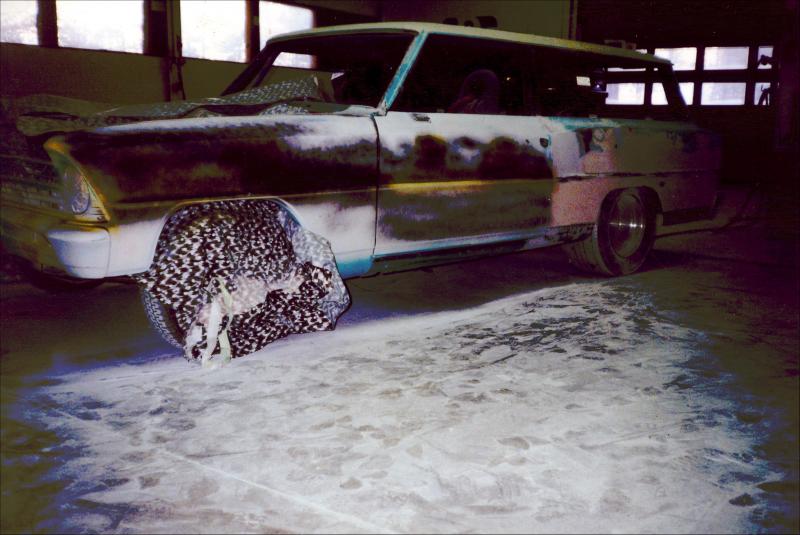 Ready after paintjob. Foto: Mika Valle.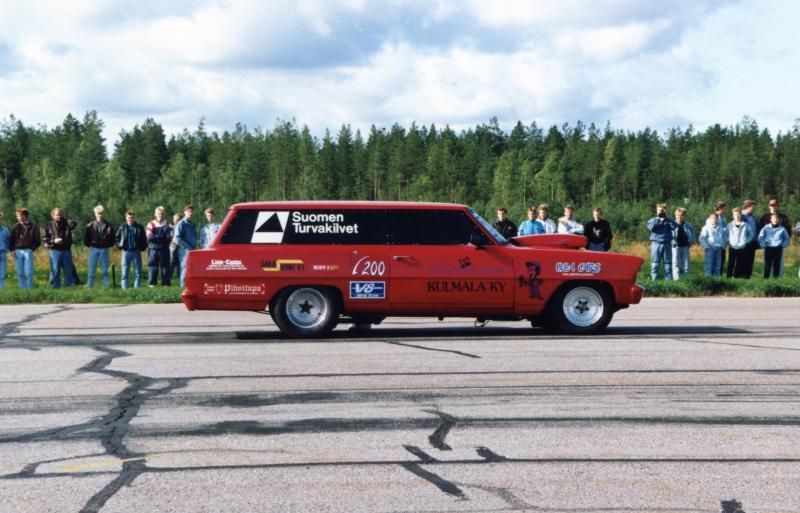 I don´t have any pics this car when it was ready and on the track. Pasi Kekarainen from Oulu city send me these nice pics !
Thanks man.
Somebody send me this picture by what´s up. Old newspaper picture from end of 80´s.


ah