1994 I used Volvo buss as it was when I bought it from Jakobstad 9/1993. They were done "nice" doors there and paint it using mat machinepaint. Dragster damaged in accident 1993 and I change steeltube frame and aluminum covers. I want more 90s outlook and get it. Racing were gone better. More starts, reactiontimes were while better but not all the time. More throphys. If I remember right, we race 5competition in Finland, 2 in Sweden. Two times I got trophy.
1995 I changed Buss rear, fixed some damages, paint it and made some SS parts. Matti Moliis, Pinstriper - airbrushpainter, made some logos both side of buss. Dragster got new Alum. rods, new titanium valves (ex pro stock valves, I lathe to right lenght and made it smaller for SB chevy). Antti Tanhuala, clocksmith and my mechanic, made me some extra boxes used with 7AL-2 MSD.
3 times throphy, reaction times better, but more or less drag racing was hobby because I was working in Russia, Finland, Sweden... and try to pay out all big number of money what i losed in Devalvation/Own companies. Young and stupid costs me hundreds of thousands Finnish marks. 1996 I was paid all off and can start normal life after that "hell". I was work 4-5years 6-7days week, as much as they give me posibilities in steelfactories, mining companies, sawmill companies....
When 1995 season was "ready", I sold buss to Oulu , North-Finland. Got good money and bought middle of 80s B-58 (middle engine) 9,6litre Volvo buss which was very good to use. Airsprings, fast, quiet..... You can see pics later in other presentation.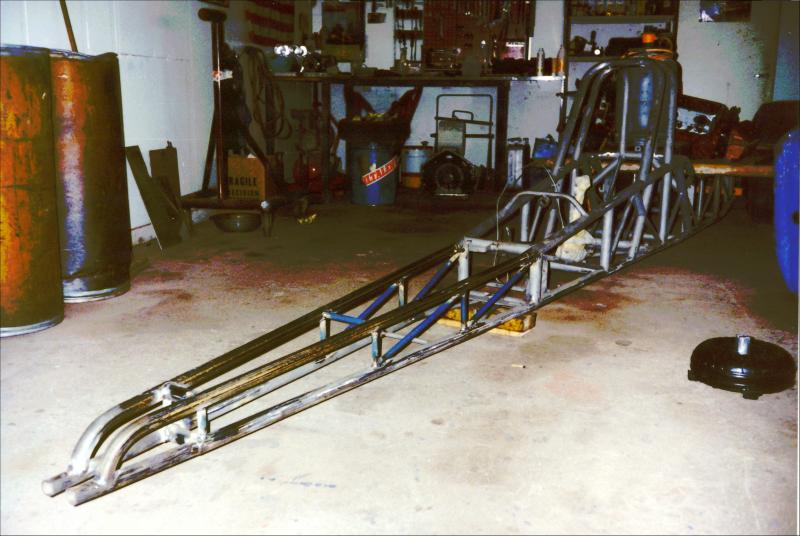 new front arms.
Jari Polvi, mechanic, and I are plannin new modern style aluminum covers.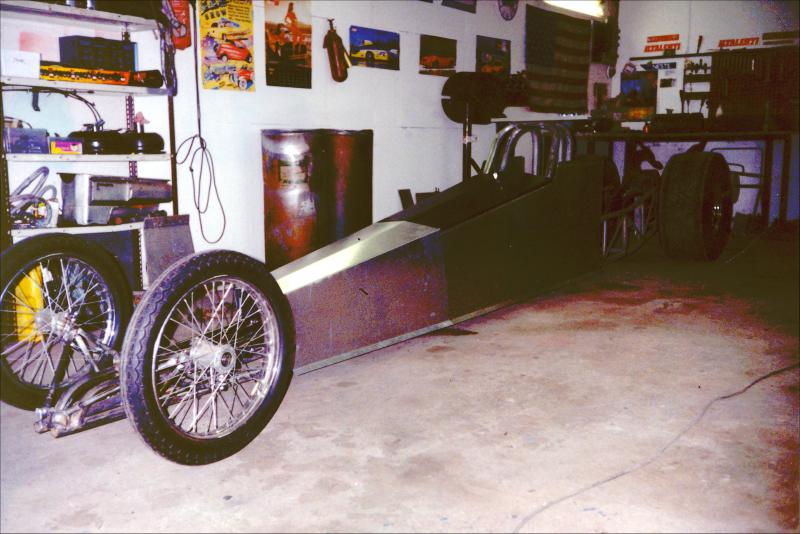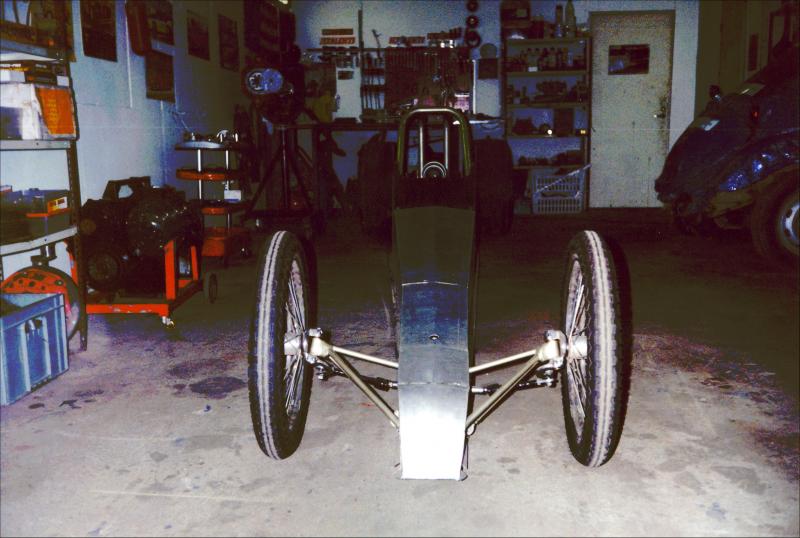 Ready and painted. Still need to make lexan part which goes round cabin.
We are test in Kalajoki Street race few miles from home.
Buss looks terrible, but it was only 5000mk and run good (6cylinder turbo engine,....not fast but ...)
1st Finnish championship competition in Motopark. "winternationals" in May 1994
Alastaro European championship competition.
Nightrace, 1st qualification rounds early evening. I was two or three times winner Night race in Alastaro.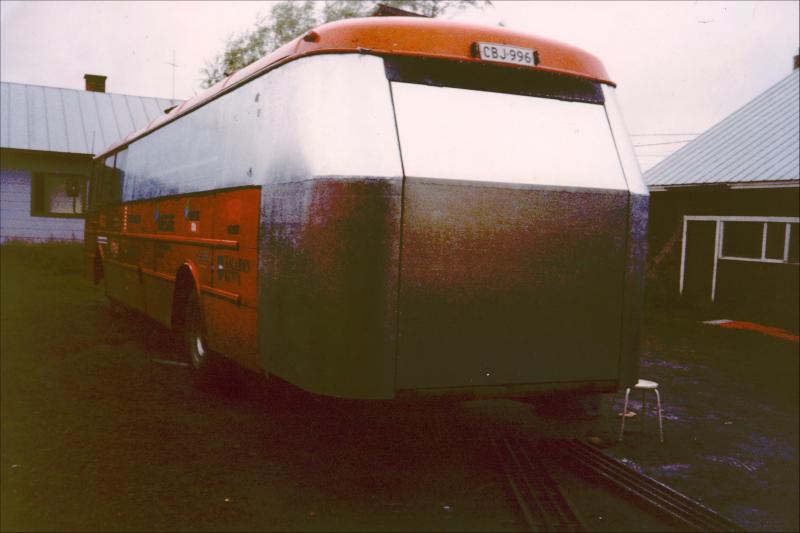 September 1994 I fixed buss inside and outside. New cabins, small kitchen, rear door, paint,...
Matti Moliis himself.
Dragster engine has updated. I change mopar 8 3/4 rear to Ford 9". Do not ask why,... I do not know answer. Mopar was good rear axle, not too heavy....
Kalajoki street race. We were not racing, only waste time there and cook coffee.
Johanna packing brake parashute.
In Motopark midsummer race and some visitors, friends from Kalajoki.
64 cars field in Super comp. Many racers from Germany, Danmark, Sweden, Finland, Netherlands.
Mantorp Semifinal start.
Final in Mantorp Sko Uno 1995
Aulis