2015 November I worked 3-4weeks with this 1934 5w coupe. I chopped top, and made some rear quarter repair pieces.
Before start to chop top, I made one cowl induction style scoop to my friend. He did´n want o use "plastic" ones....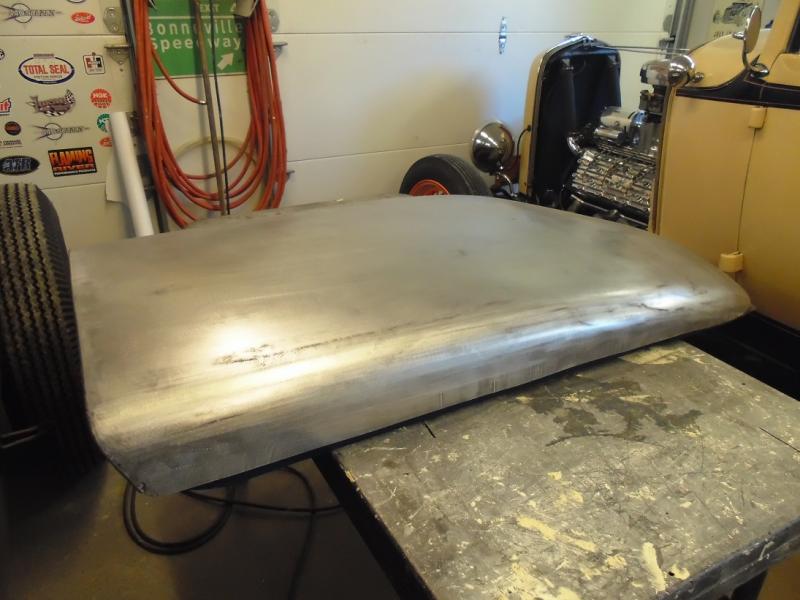 1934 5w coupe Chop Top project.
First after removed doors, I cut windowareas using keyholesaw.
I cut 6" and transferred top to fit from rear. Another style is to stretch top so much that A, B and C pillars are fit directly.
In this case I need to transfer B-pillars and turn A-pillars very much. This "salt lake" style to chop top is very much more "ANGRY" outloock
A-pillars are over 4" different line. B-pillars maybe 3".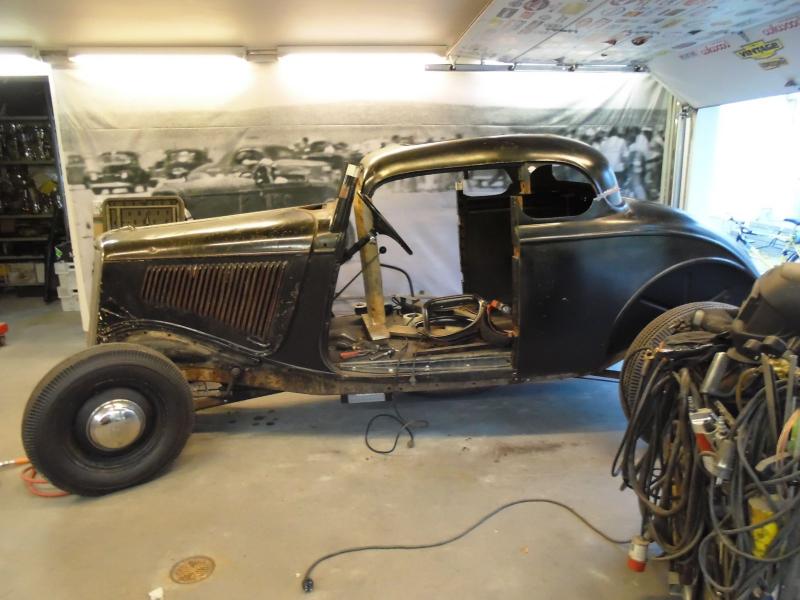 Next I transferred B-pillars to same line and removed 3rd door hinge.
I cut front end of top and turned angle. I cut cowl and turned angle to meet top.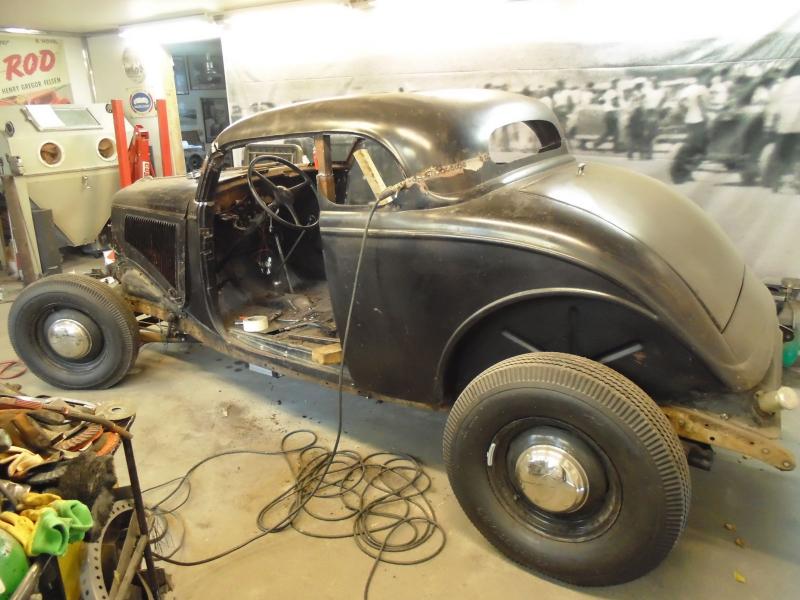 A-pillar studs meet and welded together.
Rear window I chopped only 4".
Chopped windshield frame too.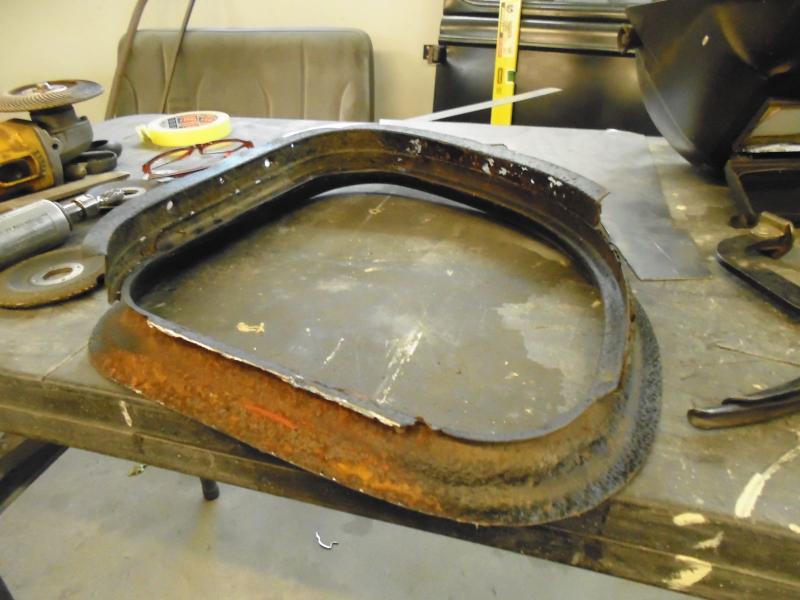 Quarter window frames are "junk".
First I rebuilt both frames. After that chop.
I realized that if i use Left side frame in Right side and other way , it gives more angry outlook.
Here You can see Driver side frame welded to Pass. side. Before that I turn it 90dec and chop 6".
Welded and fixed.
Quarterwindow looks longer when mixed LH and RH quarter window frames...
1934 "mailbox".
On cowl need to make long sheetmetal part (from side to side)
Jam jam.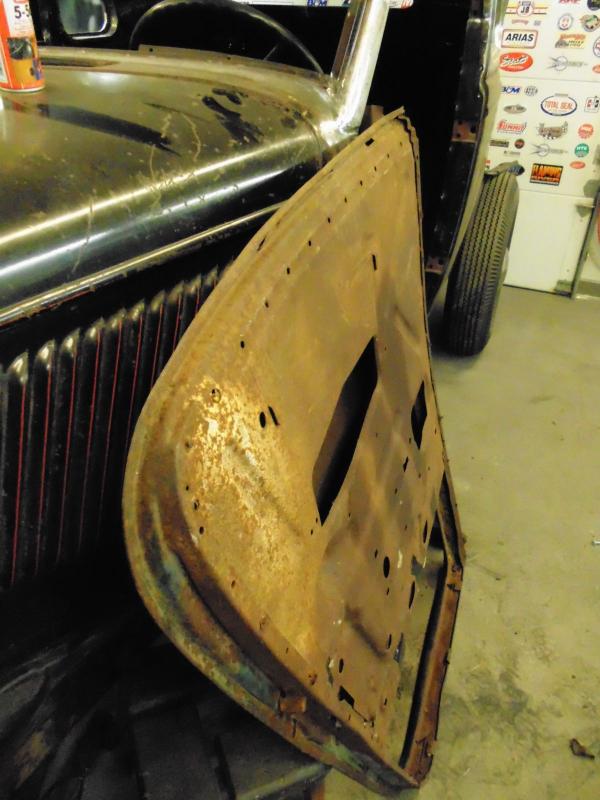 "new door" was not good, but very much better than original one.
Frame cutting and welding.
Cut and weld....
Ou shit, it looks angry.
Little englishwheel and beadroller job before welding.
Also driverside ready.
Both rear quarters need to fix because there is so much rust and putty. I made sheet metal panels ready, owner need to change those.
Ready and going back to Sweden.



AULIS