This Buick GrandSport 2DHT ,historical vehicle, is on the way to Finland. I found car from Europe. Car is very good condition, just need few very small fixing before registered it here like historical vehicle. Not so many manufactured hiperf model. Two Buick "gurus" have make their tricks (engine and tranny). Runs 12sec ET. Car has matching numbers power train and good documentation (protect-o-sheet, order list, original tittle, order form)
"wolf in Sheep´s clothing"
This Matching numbers GS Buick is on the way fron Denmark to Finland. Next week I drive it home from Helsinki.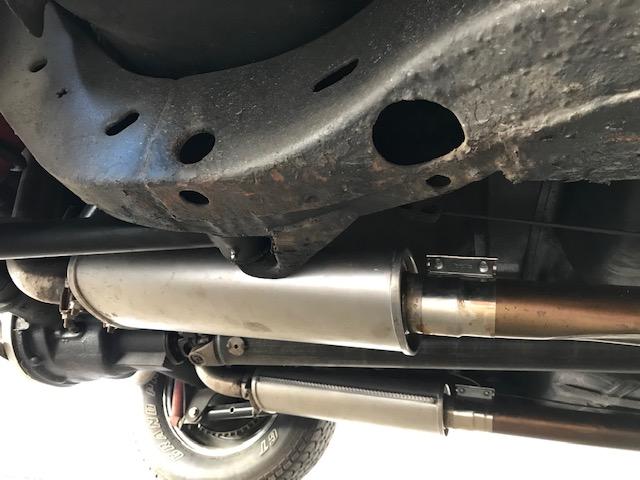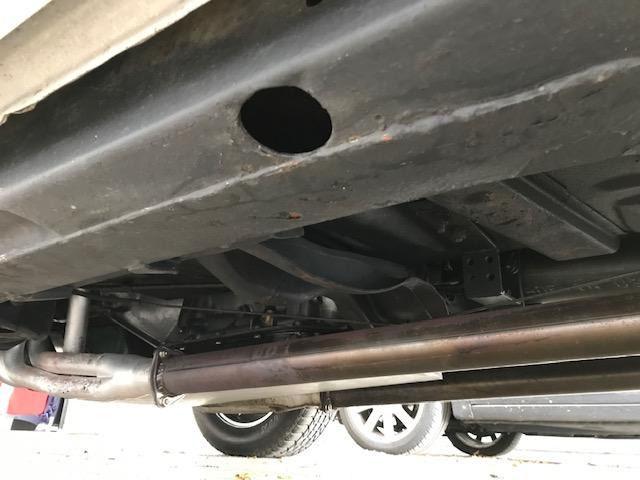 26th of Oct 2020.
3.00 wake up, 3.47 Train from Seinajoki to Helsinki. Buick is waiting for in Vuosaari Harbour. Today I drive it home, but first need to pick up sticker lic.plates (3month) from scrutineering and visit in company where I work. Not so often visit there, I have worked home office 15years.
27th of Oct 2020.
Finally Buick is found new home from Seinäjoki city, Finland. Trip from Helsinki to Seinäjoki, nearly 400km, was OK. rainy and dark when evening was come on, but car run great, it was very warm and wipers work too. Today I have check all papers. Looks good that all match. Engine is match to the plate, nice production sheet, protect-o-plate, 1st tittle etc etc.
Engine has been rebult (+030) by Carmen Fasco (NY), heads, intake and Q-jet has rebuilt and tune up Greg Gessler. Both Buick Gurus.
Im 5th owner of this car.
11/2020 - 12/2020
Buick has been inspected and registered. Now car is historical vehicle. I have fixed wirings in engine room. I still want to remove Holley electric fuel pump and install original style Hi-perf mechanical pump when I pick up car from winter storage. Same time I will install hood insulations and change headliner and door weatherstrips.

They told me (GS Club members) that this Buick is worlds fastest nailhead engine stock Buick !!! Buick has run like original condition 12.74sec 103.99mph 1/4mile (August 2019 USA). Let´s see what can I do with car. I like enjoy on the road/street, but maybe I bolt on 275 Radial M/T tires under car and test race it in Kauhava raceway near of my place.

Engine shortblock and tranny has rebuilt and blueprinted by Carmen Fasco (Buick guru in US). Engine is Matching numbers. He has bored engine 030 over, balanced shortblock with new forded pistons. Cam is 510 290 more hiperf than original.
Heads, intake and Carb has rebuilt and tuned big guru, grand old man ; Greg Gessler (gesslerheadporting). He has ported original heads for maximum flow and blueprinted intake to the heads. He has also made carburetor to flow 710cfm (630).

Good stuff and good history from 1st owner this day. Jan Laursen, Buickman from Danmark, bought car from USA last year. He never registered it in to his country, just tested car and sold foward to Finland. Jan owns many GS Buick. He is race with his 1970 GS 9sec ET. If I understood right, he is made some "update" to that Buick engine and his goal is high 8sec... I found this car from "scandinavian dragrace parts -facebook" website. Im not member of facebook, so I just see public page ad´s but cant open pics bigger or see contact info. I contact my customer ex. Nitro racer Jens Nybo and asked him to contact Jan. Thanks Jens !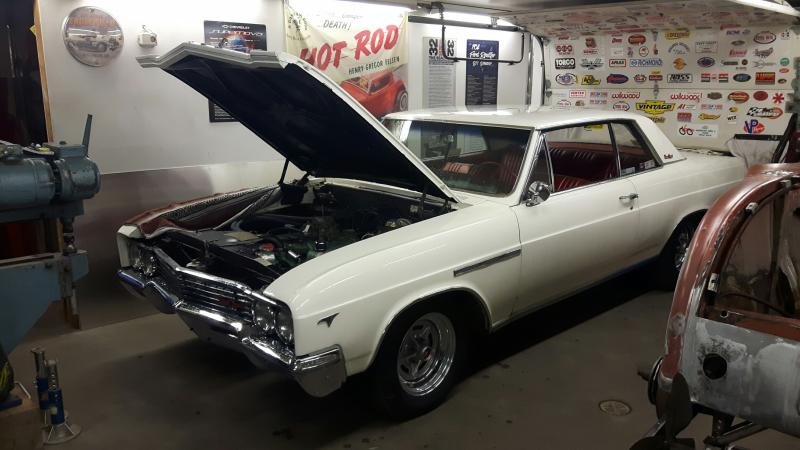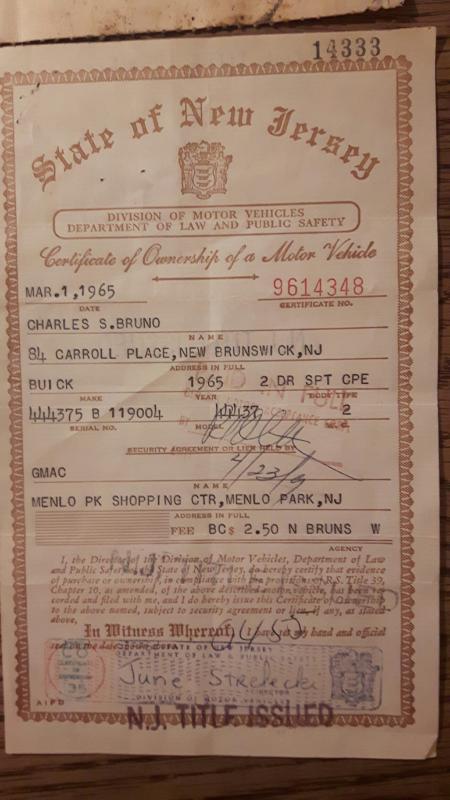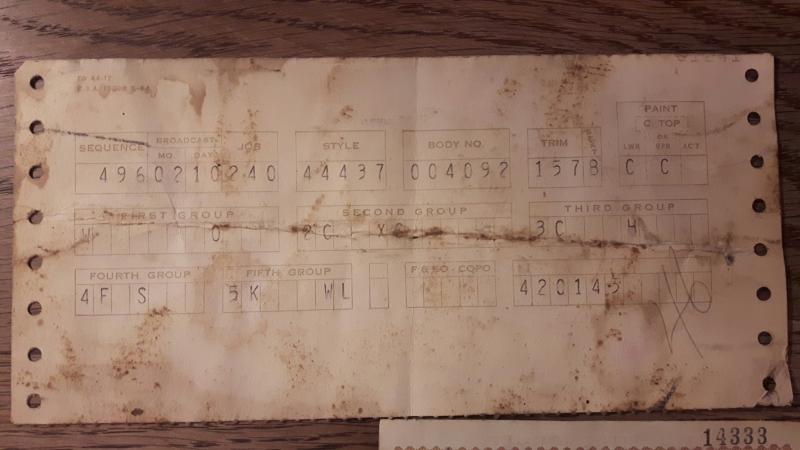 Manufactured 2nd week of February 1965 and delivered to owner 1st of March 1965. All Artic White paint & Maroon red interior. Only very few built that color/interior combination. Car has been manufactured in Baltimore factory. They had 3 different body available 1965 GS; Convertible, 2D HT and Tinpillar. Normal Skylark has 301cid small block, but all Nailhead has only and one engine available: Hi-Perf 401cid nailhead 325hp / 445lbs + automatic super turbine. All 1965 GS Skylark has over boxed frame, bigger bearings in rear axle, heavy duty springs front and rear. Also GS has heavy duty swaybars, bucket seats, console with tachometer.
This car has been ordered with extra Options like; mouldings (outside), radio, seat belts, power brakes, power steering, whitewall tires, 3.55:1 R&P.
4th owner and last owner in USA (1992-2019) has bought plenty of interesting parts this car during years. They are part of "American GS Buick family" and they know all about GranSports. THey have changed Ring & Pinion to 4.11:1 (original 3.55:1 followed car), they have give engine and tranny rebuilding/blueprinting to Carmen Fasco and Greg Gessler. They have bought and installed few hiperf stuff like race rear axle links (original followed car), Eaton differential, Msd ignition, Holley Fuel systems, original distributor has get crane electric set and they have tuned all right curves and vacuums in distributor bench. etc etc. Original tachometer works (in consol) but ex owner in USA has also installed small Autometer digital tachometer with shiftlight (on steering column). Easier use that if not need to "look down to floor".
SON OF A GUN !!! Real muscle car from year 1965. 325hp 445lbs in midsize body. Runs like crazy or as they say in ad:
"Human Cannonball". They also mentioned that this is Superbird. Somebody else try to use same name years later......
Buick Racing!

SPRING 2021.
Few pics found from "internet wonderful world" by Mika Valle. He found from GS forums pics and stories about my GS past years.
Engine short block and tranny made by Carmen Fasco.
Heads, intake and carb has blueprint to max flow Greg Gessler.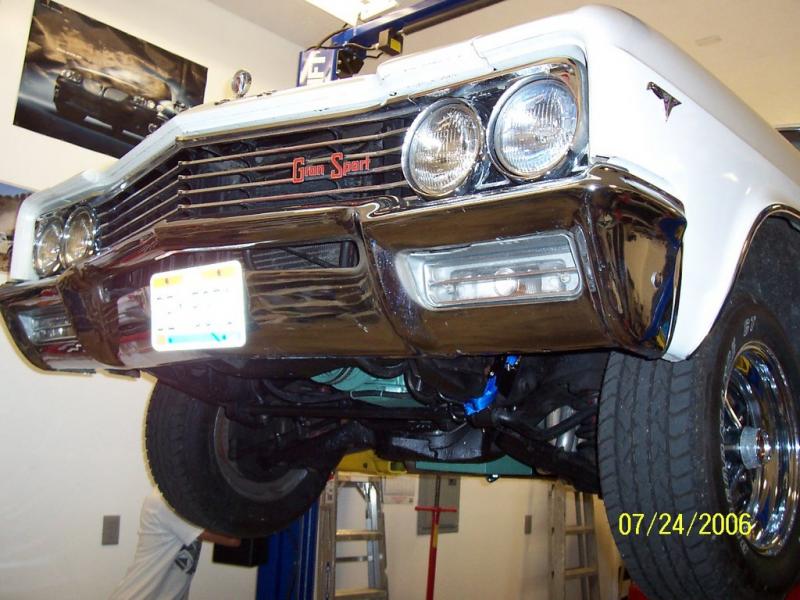 LOOKS GOOD !!!
GS and 10sec SS monte carlo
FINLAND 4/2021
If You own real GS Buick in Finland, send me email. I have made exel info where we have all GS owners and cars info.
Stickers I have made too. Bigger rear window sticker and smaller sidewindow sticker.
New wheels and 275 Radial DOT tires are fitted. 5mm space outside of tire, 8mm inside. Perfect match!!!
Summer 2021
Vesivehmaa Street Race 8/2021
Low 13sec. Radial slicks not work 100% there (no prep).
AULIS
MIKA´s Buick Skylark 80´s (skylark = Lehtokurppa)
Here few pics from my friend Mika Valle´s website. We bought him early 80´s 1965 Buick Skylark 2dht from Oulu city. He hasn´t driving license yet (17y old), but he had job in icebreaker like machine mechanic. We travelled to Oulu, he bought car and I was driver until he had license to drive. Now a days he is still working in ships he is engineer (konemestari). Mika sold that Buick end of 80´s but now a days he owns 1965 GS convertible. Thank You that I can use those pics + sales brochure pics, which I update here later this week. Also some nice 60´s drag race pics.
Mika´s white 1965 skylark 2dht
We have just arrived from Oulu. Mika bought car and we drive it to my parents house. maybe minus 20-30dec celcius... Note, winter tires, "buick" mudguards and "tophat" style hubcaps.
later 80´s there was SB chevy 350cid engine installed. Mika race few times all over Finland. Not so many races that time.
We were "young and slim" if look me front of Buick. THis shot is from Hango Street race (southest city of Finland).
This pic is from Kemora circle track. We were there yearly racing less or more have fun Saturday before winter. Note, old 60´s buss "Miss Diesel". Normally Jan Storank used that buss like "racebuss" when he was racing Econo gas. Kemora weekend bus were timing office.
This pic is maybe from Seinajoki airfield. Big street race competition, big eliminator fields. I think Mika run 3-4round before met his winner.
Mika´s GS 2018 in Haparanda, Sweden (wheels nationals). Another side of the Tornioriver is Finland.
a