I bought this Airstream from Middle of The USA (Kansas). It was project and I built it in 3 months before summer of 2011.
Polishing job took 1month 200hours, maybe more.
I washed interior, changed mat on floor, fixed heating and cooking equipments. Increased drybatteries and solar (sun) electric charging system. We were travel rather much summer 2011 and using RV. I, Oskar´s mother and my 6-7months old Oskar son.
Im really missing this RV, I was very stupid when sold it to Sweden..... but I needed money to next projects and how can I say it nicely: damage is done !
Here these pics are took in Parnu , Estonia. Camping is middle of that middle-age old viking city.
On the way up to North-Sweden.
Pics from USA before deal.
Looks like less of more "shit". Inside it was terrible.
Finland 3 / 2011
Paintjobs inside, new plastic mat, sofaparts outside and covers in washing machine... time to start polishing.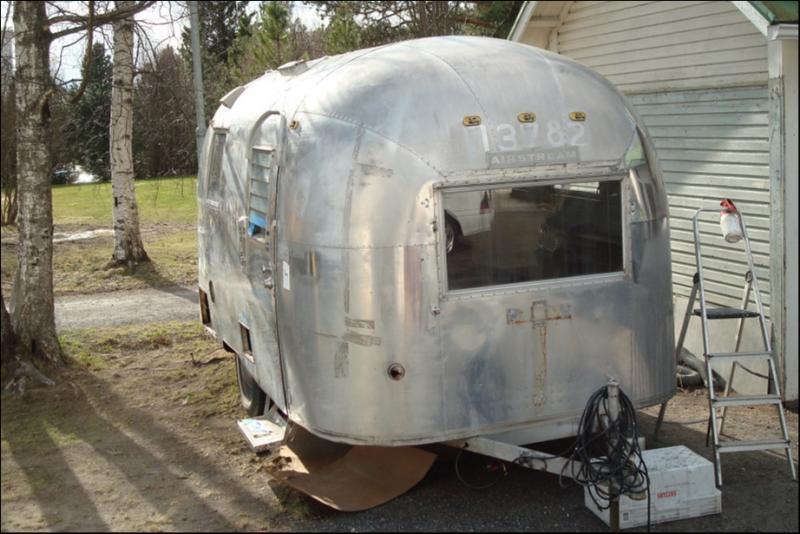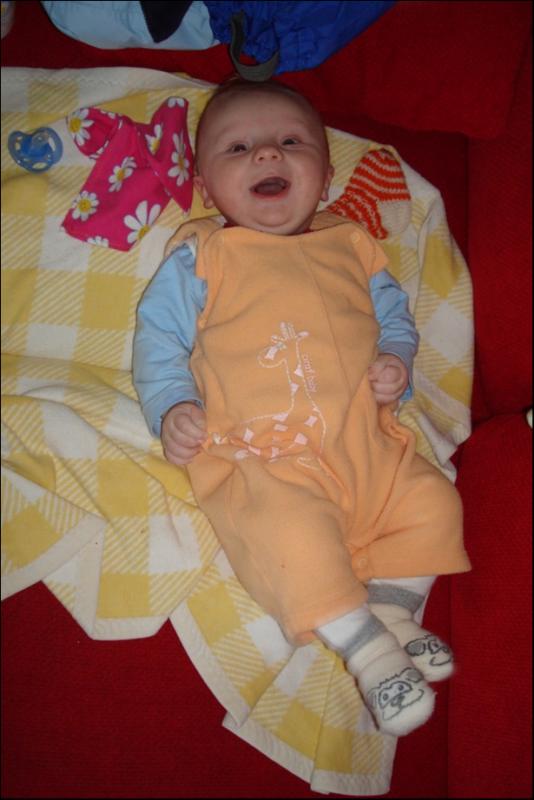 You can see how happy Oskar is after I told him; Airstream will be ready before summer !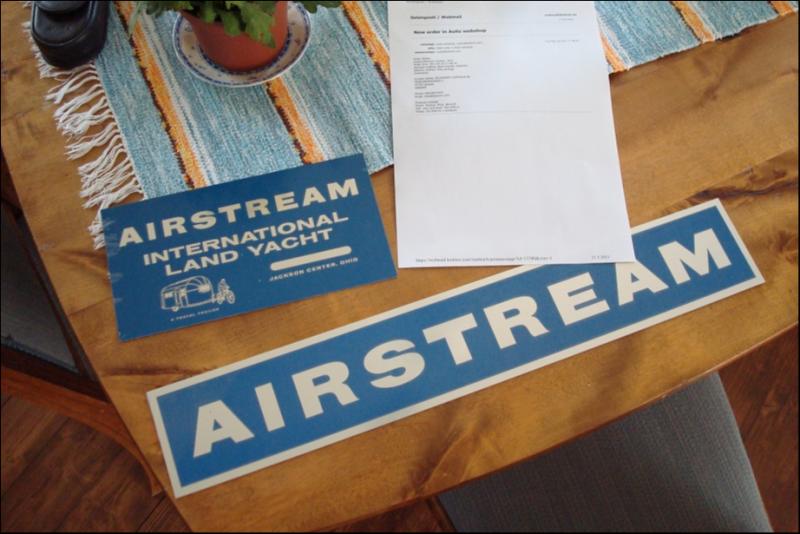 Some new stuff from vintage trailer supply.
New electrics. Hot rod is first time together with trailer (electrics)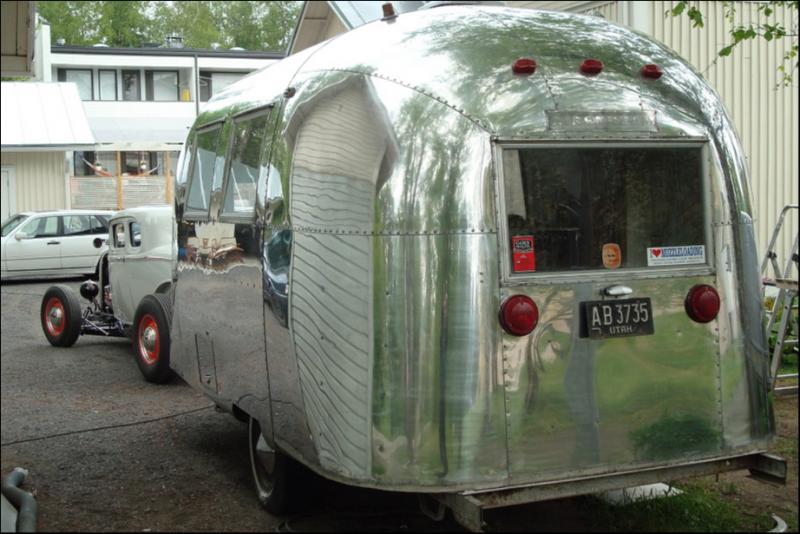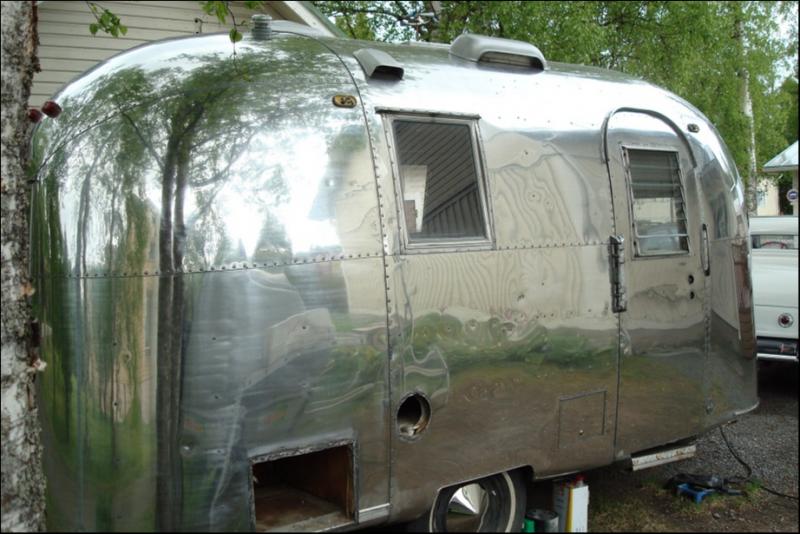 Ready inside and outside. Bumber is straigt with press, painted and still need to weld it back.
Interior after my rebuilding, washing, painting. two sofa, two side table (door side and another side too).
Both sofa easy to make width. All 12V lights etc. works inside too. 110V system removed.
Need to replace some panels. Little hot rodding with salt lake -sticker banner.
All equipments are use Propaine. Pancoffee, best coffee You have have. In Finland we drink most of all coffee in the World.
over 13kg / inhabitant.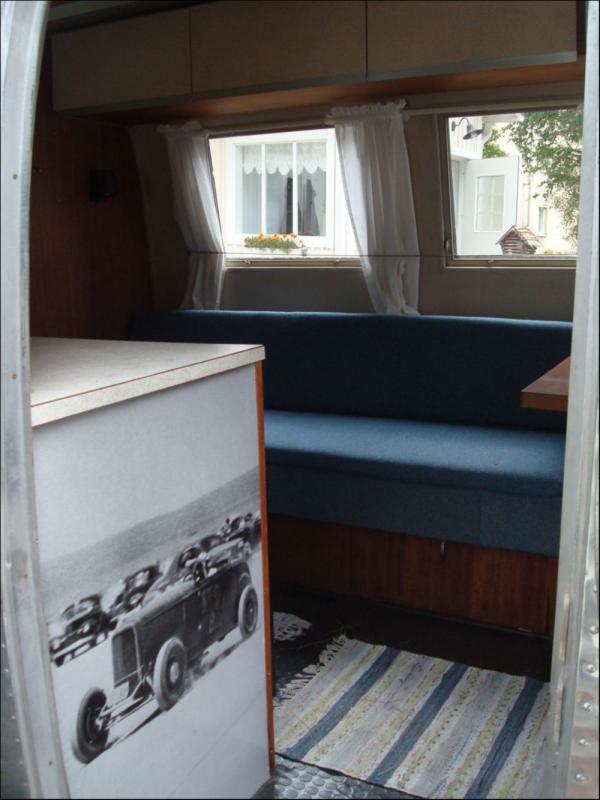 On the way to Sweden.
Airstream LAND YACHT 32 feet , 1972
I have owned also this long 70s airstream. I bought it from desert of Arizona. Old man called Jack lived in it behind old gas station, middle of nowhere between Las Vegas and Phoenix. First thing what Jack said me after I step out from my subupan chevy and he was note my finnish t-shirt was "perkele, Suomalainen". He was long time ago working like lumberjack North, Michigan area and he liked very much finnish workmates.
I called to Jack every monday 10.00PM. He had not any cellphone, but he answered that old gas station phone (outside of building) when i called it. When he was found new home (old motorhome), I picked up RV on "boxindday" 2003. I leave trailer to Pomona garage and Petteri send it Finland later next year. I can tell You that shipping cost is huge number of money. High 5 number total of dollars.
AULIS