This 1932 5w coupe I bought from Knocksville, Tennesee. Big project. After seen American Craffitt -movie, I knew that some day I have own Deuce 5w.....
I built car. Firts winter 1100-1200hours. Car has had same colour all 11years. First year it was strongly matted (40-50% matting base).
First winter 2006-2007, I welded body, made all frameworks. Goal was to get car on the road before summer 2007, that was quite realistic think. My deadwood loghouse was ready, but still need small jobs inside, so I didn´t have more time to work with Deuce project.
Colour is from RAL coloursheet.
2007 summer paint was strongly increase matting base.
One Spring/summer throphys.
409 - Son of a Gun !
R.I.P. Bill Jenkings.
I polished quick change, SS brake lines and SS exhausts.
Yes, Jack Brown in banner (roadrunner t-shirt). Legend !
Winter 2006-2007 building: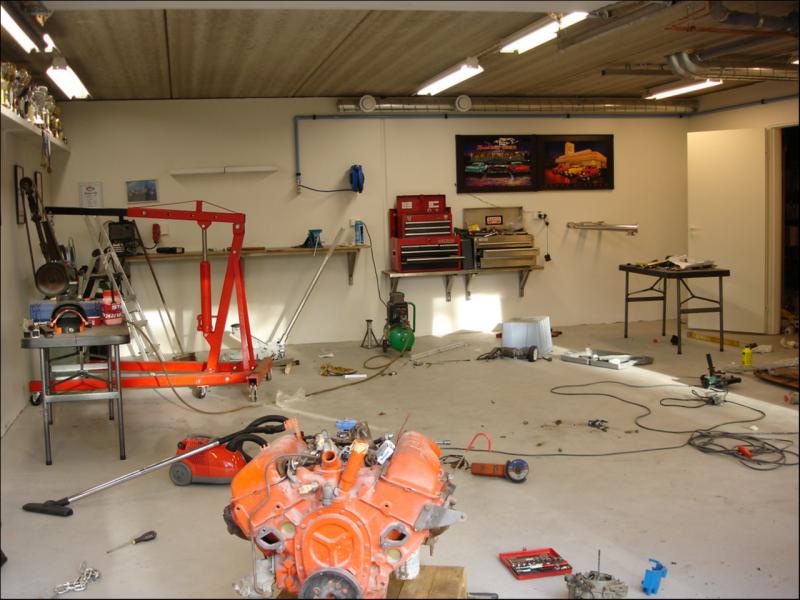 This house (inc. garage) was new 2006 Autumn. I built house after I moved back from Calfornia to Finland.
Same time than I was waiting for 5w arrive from USA I made tables (SS brackets) and other interior.
Engine I bought from Western Sweden and Tranny from Northern Sweden.
My best Friend Peter Lövmark. We travelled very much with our hot rods. He died (cancer) few years ago.
We were born same day, Peter was 15year older than I am. He was real hot rodder and he make me hot rodder !
R.I.P. Peter !
5w in Helsinki Harbour area.
There was missing many pillar parts. Top were cut but not welded. Just few pieces of tape.... What have they think to do in Tennesee?
I turned A-pillars after door hinge. Looks better to get little more angled windshield. Another style is to cut top and stretch it.
Need to cut and weld upper and lower part of body to get those fit together.
A and B pillars ready.
Here You can see what it looks like when A pillars are turned
Engine and tranny wainting for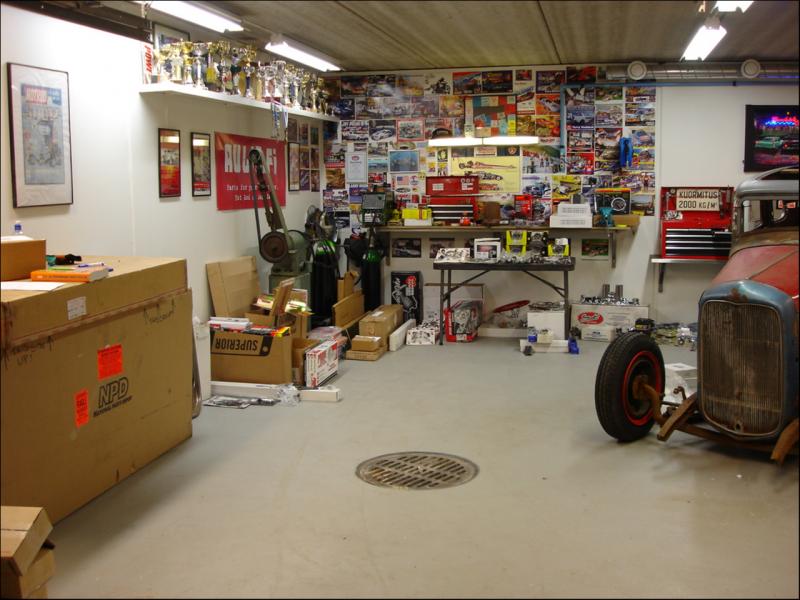 while need to make business. Weekly airshipment arrived. Open boxes, repack and ship out.
Need to cut very much to get upper and lower part fit together after took off 4.5 - 5 slice of pillars.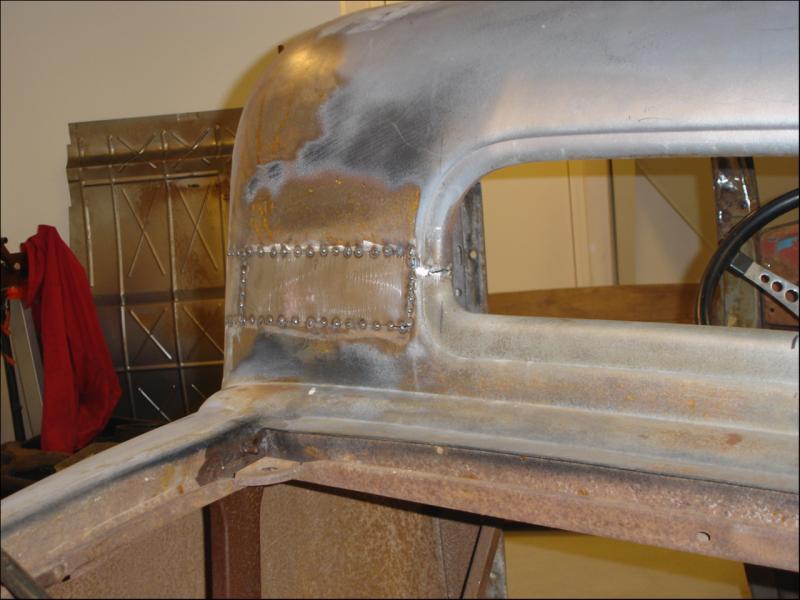 while I made own glass blow cabin.
"open ass"
Cowl top was so bad condition. Stretched, 1-2" in..... I used old cowl lid frame and lid itself.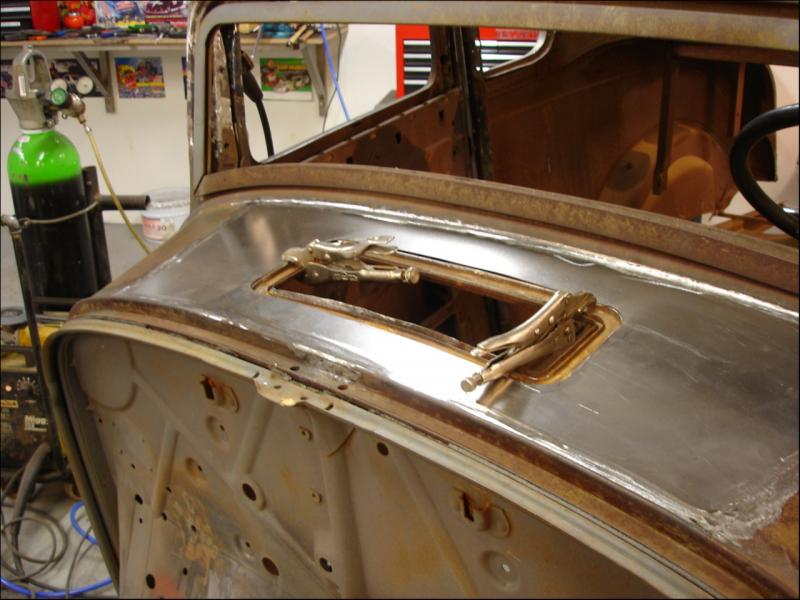 New reproduction subframes are found own place.
One beer after sauna later saturday evening.
Yes, in Finland we are using very hot sauna 2-4 x week.
New Floorpanel were come with car.
I had only that made in china beadroller machine which I bought from Harbour freight tools....
I didnt have own english wheel, so I made panels in my friends place and just fit and install home.
welded and fixed.
This 20s Chevy dash I found from swapmeet here in Finland. 5euro.
I sand blow when weather was cold. -20dec celcius .....not sweat.
6hours sand blow and going back home.
I weld engine mountings and "straight" firewall and modify K-member to fit with Muncie tranny.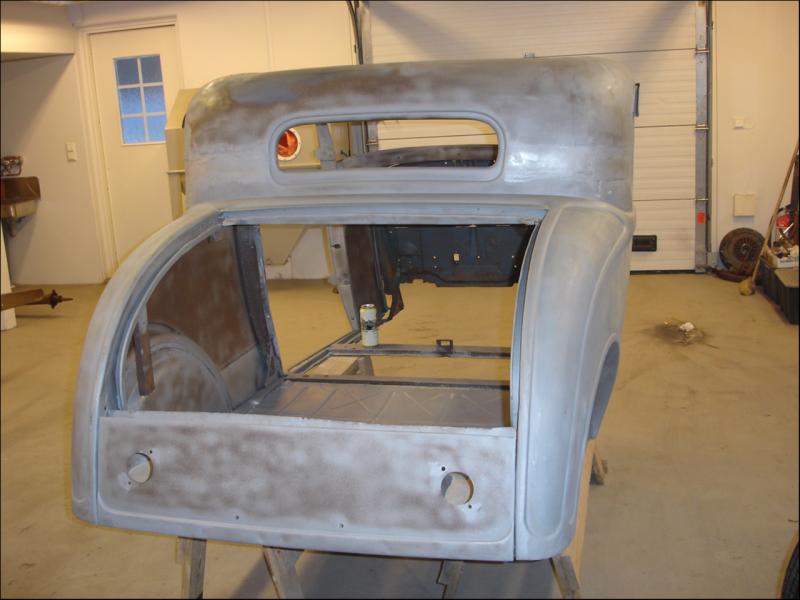 LIncoln bendix brakes. 1939-41.
Kari Nikula helped me weekly one long day. He was working in Michigan US, but had 3-4months vacation which he spend in Finland.
Good for me.
Junk woods and homemade new "chopped" woods made using finnish pine.
I made own design laderbars and rear axle brackets.
Laders ready installed.
Welding brackets.
In this pic You can see how I changed firewall.
I modified K-member and used 1939 pedals and brackets.
Rebuild F-1 steering box.
I didnt know what is right mode those supports and make those ones.
Body ready last lower parts welded.
Small parts I painted home.
Small stuff painted and good time to install same time than body is in painting company.
Chrysler 30s shockmounts are shorter than similar Ford F1 mounts.
5" dropaxle is cromed here in Finland. First summer I used 1939-41 ford brakes with Lincoln drums and hubs.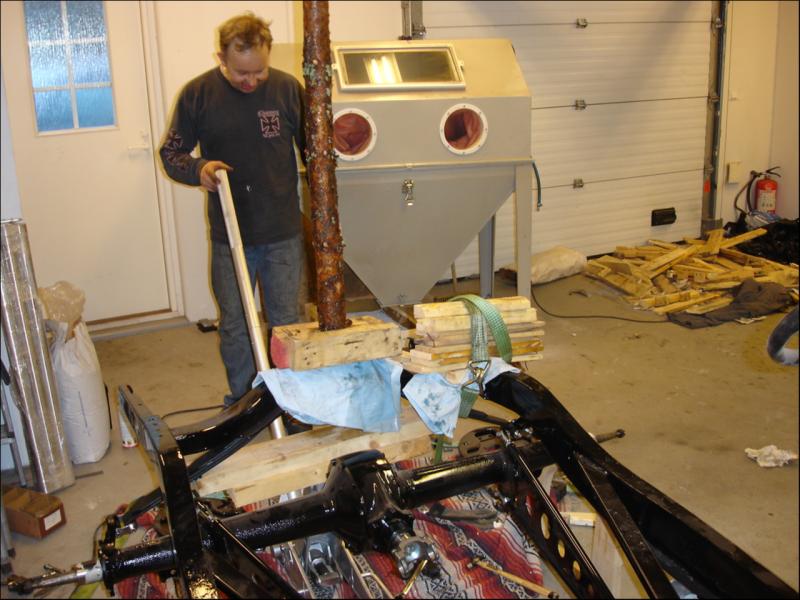 Hitech installation.
what a mess....
1st year I used 1939 rear axle with 3.78:1 ring and pinion. Tube shocks etc.
2nd winter changed rear to quick change type, shocks to original shocks...
Wheels, grill painted same "hemi" orange than engine.
Body "under construction".
polishing is not dirty job.....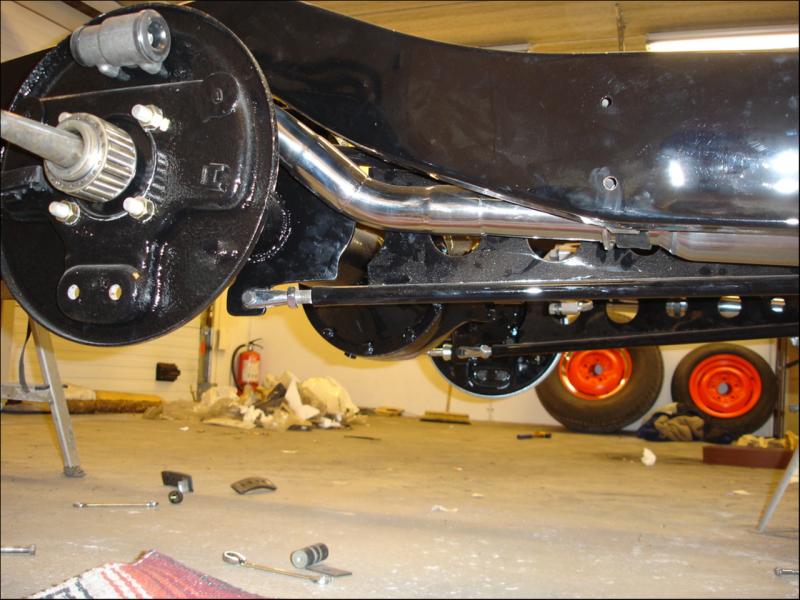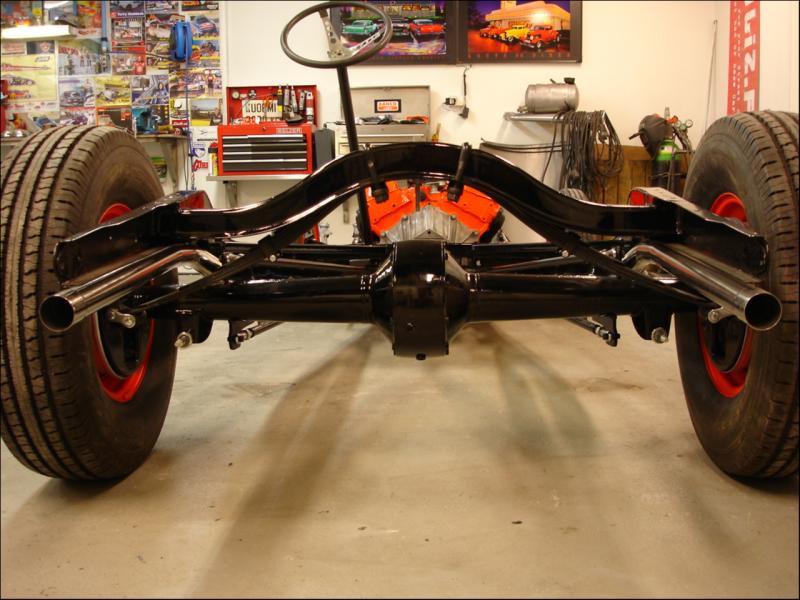 SS exhaust ready. Still need to make SS brake lines.
Rolling car.
Body painted.
I install new window mechanism both doors.
I made driveshaft using old GM ends and brand new driveshaft tube.
Body last time on frame. Looks good.
I make holes both side hoods. Big Block Chevy engine needs more space that way too. Earlier I changed firewall to straight.
Chopped new quarter window woods installed.
Need to fit all woods one at time, drill holes and bolt on.
I painted all new homemade woods using furniture paint. Not wet after two round paint.
Old junk woods.
Homemade scoops polished and drilled holes. Next need to install with rivets when hoods are painted.
Top is ready and installed. Low profile is more race style.
Bross Nikula are help me with hoods installation, installing rivets...
First drive 10meters out from garage. 2-3weeks to Tampere Hot Rod show which is arranged 16-17th of April.
Antti Tanhuala help me with wirings. He was one of my mechanics when I had drag race team. He is good everything what he is doing.
His real job is watchmaker.
Ready for show and go.
Just drive in to Tampere Hot Rod Show
"Frank" Timo Lindholm make all texts and pinstripes. "She´s real fine my 409....".
two weeks after Tampere Hot Rod Show I drive up to Oulu American Car Show.
These pics are not took in CA. Kalajoki Beach is biggest beach in Scandinavia. Over 30km sand, over 200 companies who
are living turism.....hotels, dinners, bbq, spa, golf,... 1mile from my house. My house is located in Golf area, but
real hot rodders are not play golf. Its good for ...... Sorry, I do not know to whom.
I sold this 1963 Trimph Tiger. Short block is ´77 bonneville 750cc, race cams, 2 x 36 amal, nourish 4valve heads!!!
rare stuff. I drove 220km h top speed...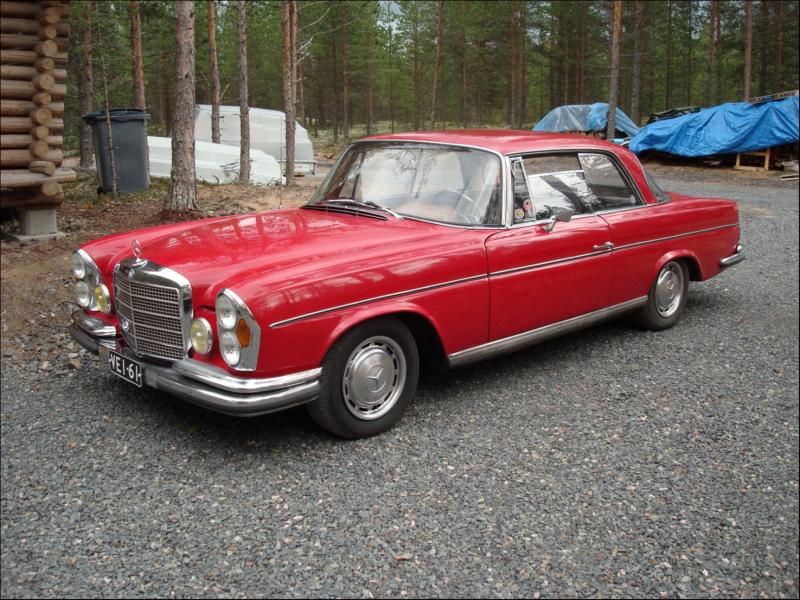 Im so stupid, because I sold this S mercedes.....big big mistage.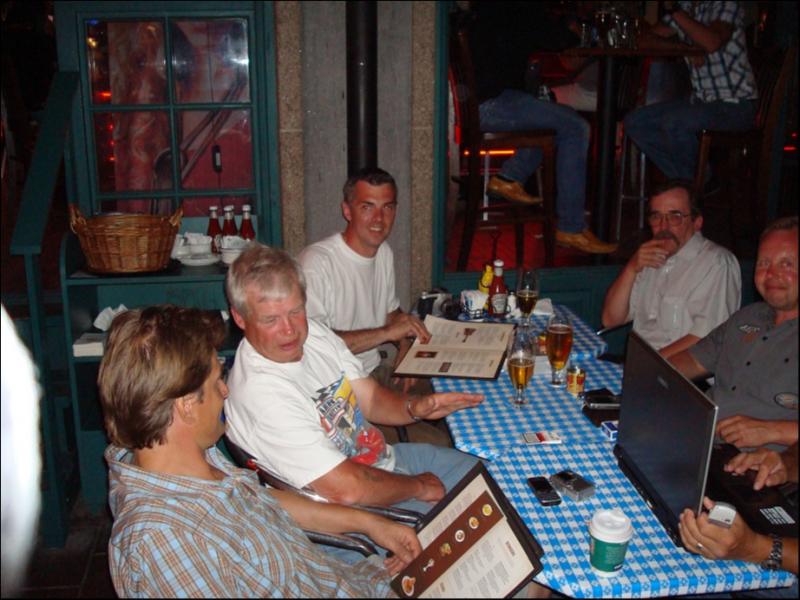 I and my Swedish hot rodder friends in Hard Rock Cafe , Stockholm Sweden. Daytime It was Wheels Nationals meeting and
evening Stockholm Cruising night, which is huge happening!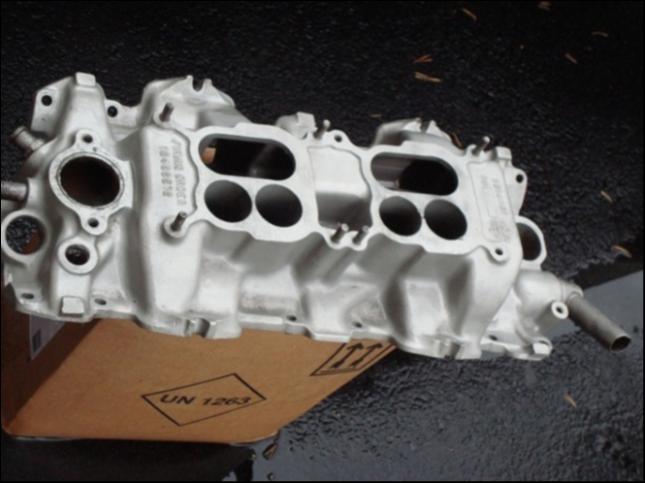 I bought this Original 409 2 x 4bbl intake from motormetropol Co, Sweden. Next year this is bolted on.
My house 2007. Sement downstairs and deadwood log house on it. 3 floors, maybe too much for one person...
I liked this house very much in Kalajoki Beach, but sold it 2008 and moved back to Seinajoki.
I know I have a problem. Need to get medicin.
Look this 60s S serie mercedes interior style. I like it! Door frame is cast iron, and SS plates going around it.
Heavy!
I visit after summe in California. 3 weeks trip to swapmeets, famoso finals and pomona NHRA finals gives more power to continue projects in Finland. I visit in Antique Auto Parts Inc , Rosemead CA. One of oldest hot rod shop, still running. Jim Gordon jadn Gene Scott found this company 1959..... Very much very rare stuff. Nothing for sale !
Mr Jack Engle and I. He was establish Engle cams 1941. 2007, when I met him, he was retired and every week his son drive Jack to see company. My friend photo this digipicture. Jack told me "I think I moved". I said "do not worry, we got perfect shot".
R.I.P. Jack, You are legend.
Fuck CNC. These real, old machines need real mechanic who knows what to do.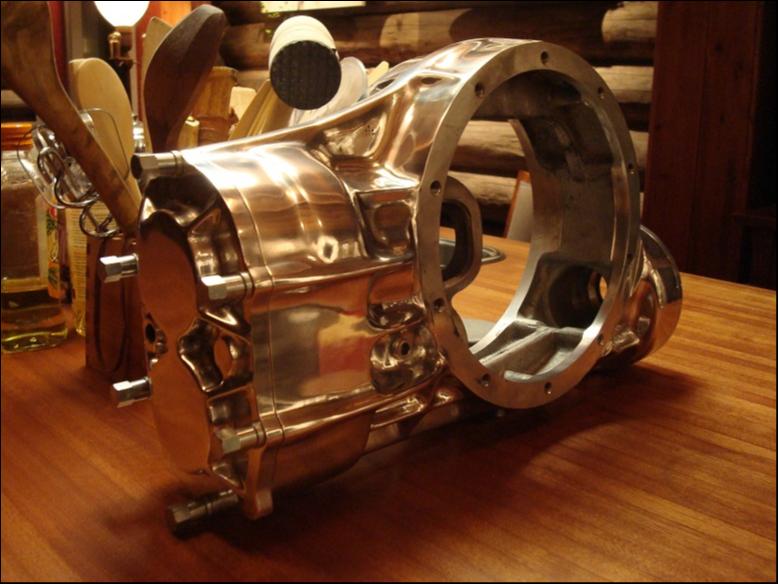 I polished quick change. Stil need to polish rear cover.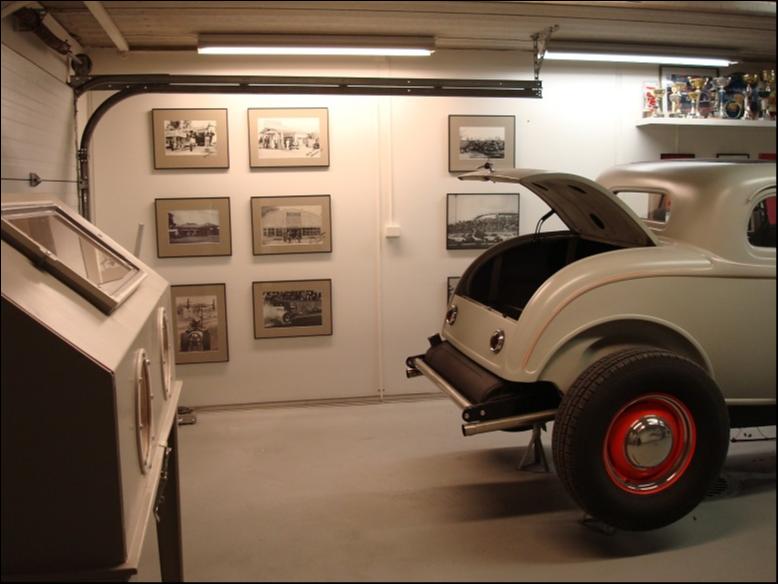 Driving season 2007 is over. Car is inside and waiting for modifications.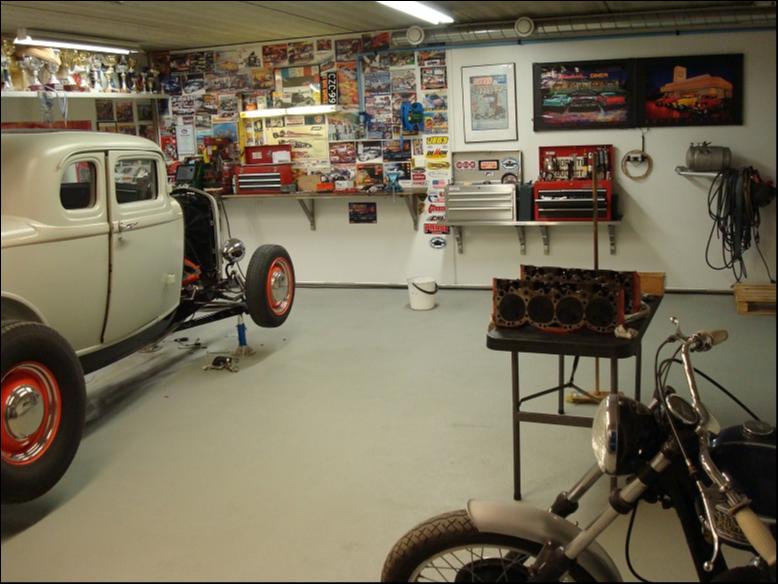 First I pieced engine. Some modifications (valves, intake, carbs..).
Headlights will be change too. Original 1932 lights looks good, but I decided to use BLC 904-A vintagel lights.
AULIS